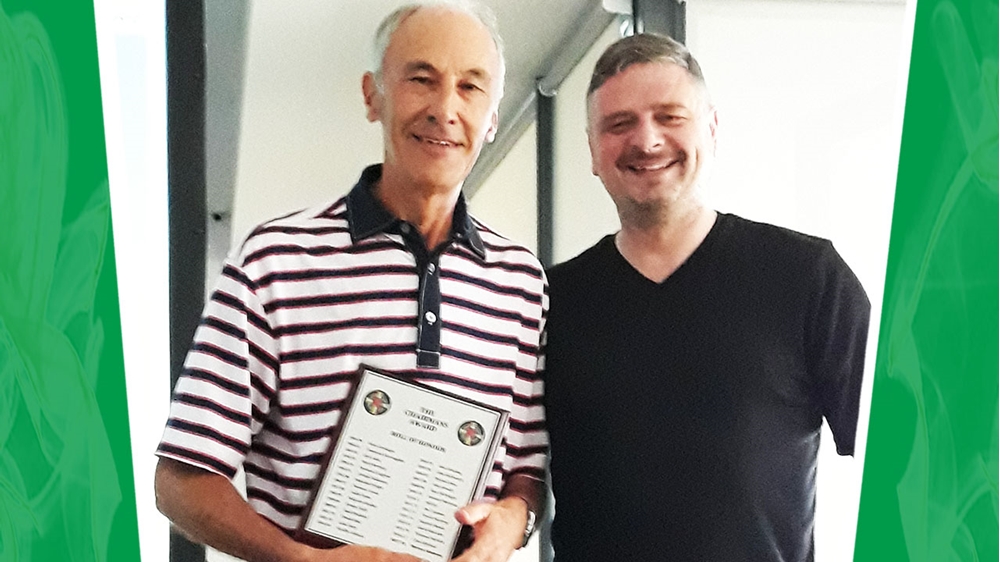 Mervyn Adamson has received an award to mark his "long and faithful service" to refereeing in Northern Ireland.
Adamson was presented with the 2018 Chairman's Award by Raymond Crangle, the chairman of the Northern Ireland Referees Association.
The accolade for outstanding service to refereeing was handed over to Mervyn at the annual pre-season workshop for Northern Ireland's senior match officials and referee observers. 
Raymond Crangle briefly explained the award is presented annually by the NIRA Council to an individual who has provided "long and faithful service" to the referee family, both on and off the field of play. 
The chairman said Mervyn was a "worthy recipient" of the award, noting that he had consistently demonstrated, over a long period of time, the referee motto of "service before self".
At the annual pre-season workshop the match officials also recognised the international service provided by referee Raymond Crangle and assistant referee Andrew Neeson. 
Raymond was a FIFA referee for six years (2010-2016), while Andrew was a FIFA assistant referee for eight years (2008 -2016). They were each presented with a special UEFA pennant.
Trevor Moutray, Head of Refereeing at the Irish FA, said both officials had served with distinction on the international stage.