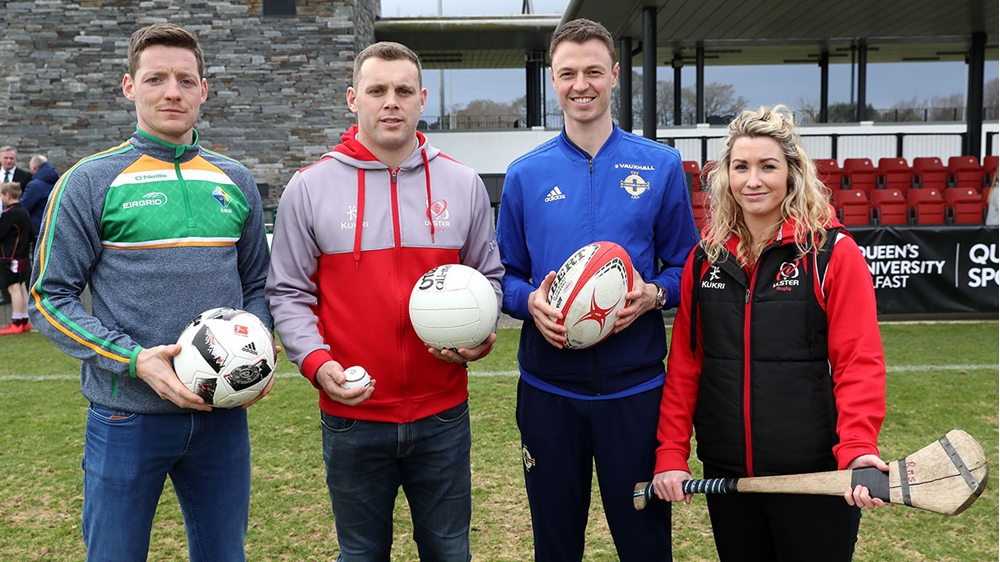 The Sport Uniting Communities programme, an EU PEACE IV funded programme which aims to promote peace and reconciliation, was officially launched by Ulster Rugby, Ulster GAA and the Irish FA in March 2018.
The collaborative project between the three bodies hopes to reach 17,000 people of different backgrounds, particularly across the political divide, with the aim of changing perceptions and building sustained relationships.
The programme has already achieved significant success with over 3,000 participants already engaged in at least one of its initiatives.
Some of the highlights from the past four months include the following:
Game Of Three Halves
This is one of the flagship initiatives within the programme. It offers participants the opportunity to try rugby, football and Gaelic football. The GO3H has been successfully delivered to more than 600 participants at 11 venues, including Monaghan, Donegal, Ederney, Newry, Belfast, Strabane and Derry-Londonderry.
Club Educational Visits
The Club Educational Visits have been organised to allow volunteers from clubs in each of the three sports to visit a provincial GAA ground, Kingspan Stadium and the National Football Stadium at Windsor Park.
Five tours have been delivered to date, involving a total of 31 volunteers representing 10 clubs. Feedback for the tours has been extremely positive as 100% of those surveyed said the programme had improved their attitudes towards people from different backgrounds.
BME Engagement and Participation Programme
The BME programme is currently being delivered at the LORAG facility in south Belfast and involves 32 participants from the Syrian Refugee Community.
A key aim of this programme is to facilitate local football, GAA and rugby clubs in supporting Extern in its quest to better integrate the participants into society.
Sport For Peace Days
Almost 200 children have taken part in four Sport For Peace Days. These are attended by members of both sides of the community with the aim of bringing people together using the power of sport. Participants get an opportunity to play a sport that they may not have played before and to interact and build relationships with people from a different community background.
If your club would like to get involved in the Sport Uniting Communities project you can find more information on our webpage.