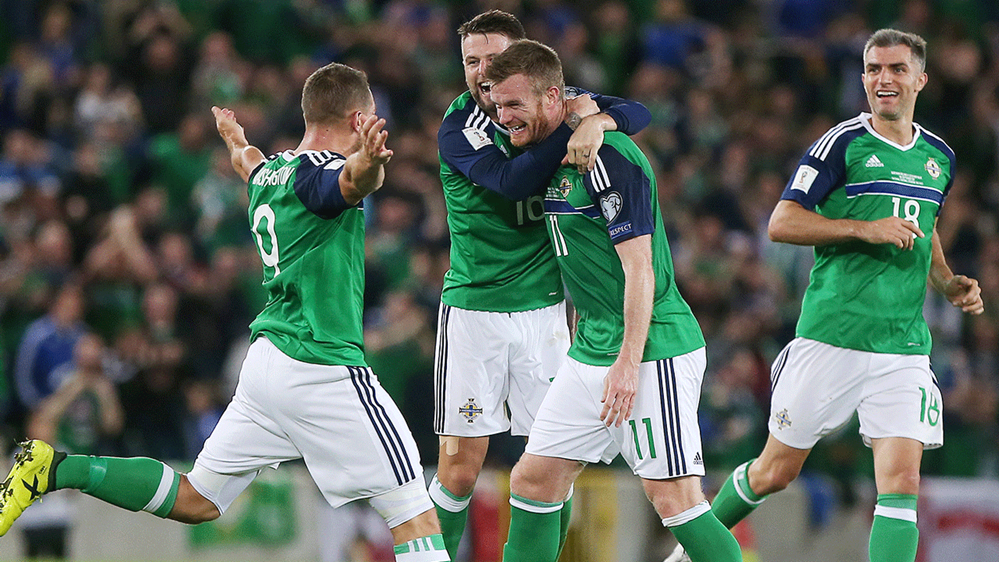 Northern Ireland midfielder Chris Brunt has announced his retirement from international football. The 33-year-old won 65 caps in an international career that spanned 14 years.
Brunt made his debut on 18 August 2004 in a nil-all draw in a friendly match against Switzerland in Zurich. He ended his international career against the same opposition, with the same scoreline, when Northern Ireland drew nil-all in the FIFA World Cup Play-Off second-leg game against Switzerland in Basel last November.
He scored three goals for his country. His first was a free-kick away to San Marino in 2009, while his final goal was also a free-kick – a perfectly placed strike against the Czech Republic at the National Football Stadium at Windsor Park in September 2017.
His delivery meant that he always provided an attacking threat and he played in eight of the games that saw Northern Ireland reach UEFA Euro 2016. However, a knee injury cruelly robbed him of a playing place at the tournament. Despite that setback he still travelled to France and encouraged his team-mates in the changing room and from the sidelines.

Northern Ireland senior men's international manager, Michael O'Neill, said: "I am disappointed that Chris is retiring as I believe that he still has much to offer the team, however I completely understand his decision to spend a bit more time with his young family and to concentrate fully on his club career with West Brom.

"I want to thank him for everything that he gave me on the pitch. He was a model professional and his contribution to the Northern Ireland team over the past 14 years will be remembered for a long time to come."