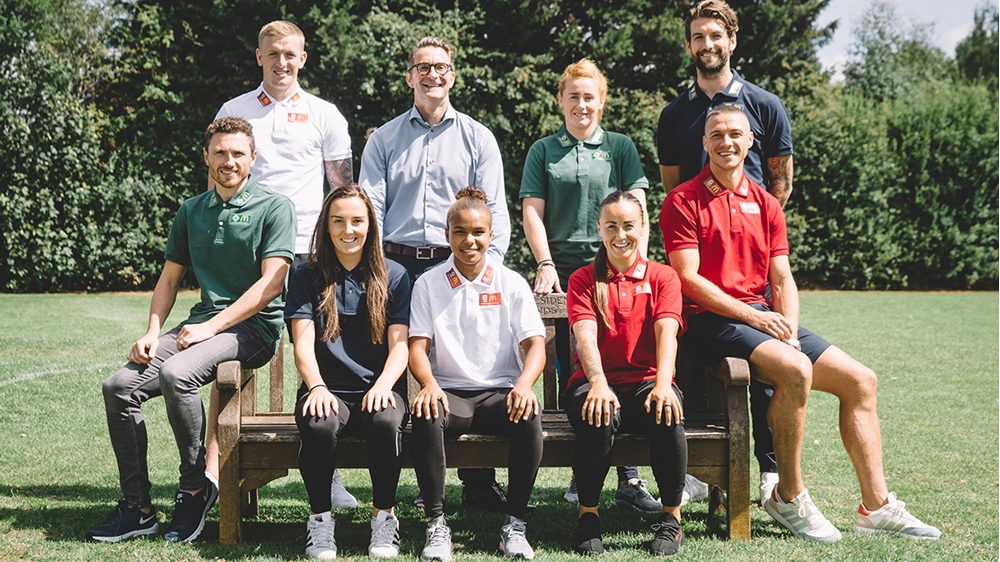 McDonald's and The Irish FA to Provide Five Million Hours of Fun Football in New Deal for Grassroots Clubs.
McDonald's has today announced its continued long-term commitment to improving the standard of grassroots football in the UK with the renewal of its partnership with the four home nations Football Associations, including the Irish FA, for a further four years. 
Having worked closely with all four UK FAs over the past 16 years, McDonald's is the longest-standing supporter of grassroots football in the UK. Building on the huge growth of grassroots football over the past decade and a half, the next four years will see the introduction of a new, participation-based programme aiming to provide five million hours of fun football for children across the UK by 2022.
Through 'turn up and play' coaching sessions and more Community Football Days than ever before, McDonald's will provide over 500,000 children the opportunity to try football for the first time. The wider focus of the programme will remain to support accredited grassroots clubs and their volunteers, helping to raise the standards of grassroots football across the UK and improving the grassroots experience for young, aspiring footballers. 
McDonald's football ambassador, Northern Ireland and Blackburn Rovers player Corry Evans said: "Growing up, I was lucky enough to benefit first-hand from McDonald's support for grassroots clubs and their volunteers, so it's exciting for me to help them announce the renewal of this partnership.
"It's really important that clubs all over the UK get the support they need but also that we continue to attract young, new players to the sport so we can continue to develop homegrown talent."
"Over the past four years we've seen some major changes in the game from the growth of disability football to the ongoing rise of the women's game," said McDonald's ambassador, Reading Ladies and Northern Ireland midfielder Rachel Furness, also speaking at the launch. "With the new programme placing even greater focus on participation and opportunities to play.
"We're aiming to make football more and more inclusive and open to everyone. We can't wait to kick this off and I'm sure it will result in grassroots football being in an even stronger position in four years' time".
Irish FA Director of Sales & Marketing, Simon Fitzpatrick, added: "McDonald's shares the Irish FA's vision to promote, foster and develop football for all, so we are therefore delighted to be extending our partnership with the company for a further four years.
"This investment will help boost participation at grassroots level and will help inspire young boys and girls to dream of wearing the green shirt of Northern Ireland. We look forward to working with McDonald's on this fantastic project and I have no doubt that together we will hit the ambitious targets that have been set." 
"We are delighted to announce the renewal of our partnership with the UK Football Associations signalling the start of another four years of working together to support grassroots football in every community" added Paul Pomroy, McDonald's CEO, UK and Ireland.
"I'm incredibly proud of everything our grassroots programme has achieved over the past sixteen years and we're committed to our goals of increasing participation and delivering five million hours of fun football for children by 2022."
For further information on McDonald's involvement in grassroots football and to find out how your club could benefit visit www.mcdonalds.co.uk/football or follow @FunFootballUK on Twitter and Instagram.
Shown in the gallery below Corry Evans and Rachel Furness join children from across the UK to announce McDonald's renewed support of grassroots football for four more years