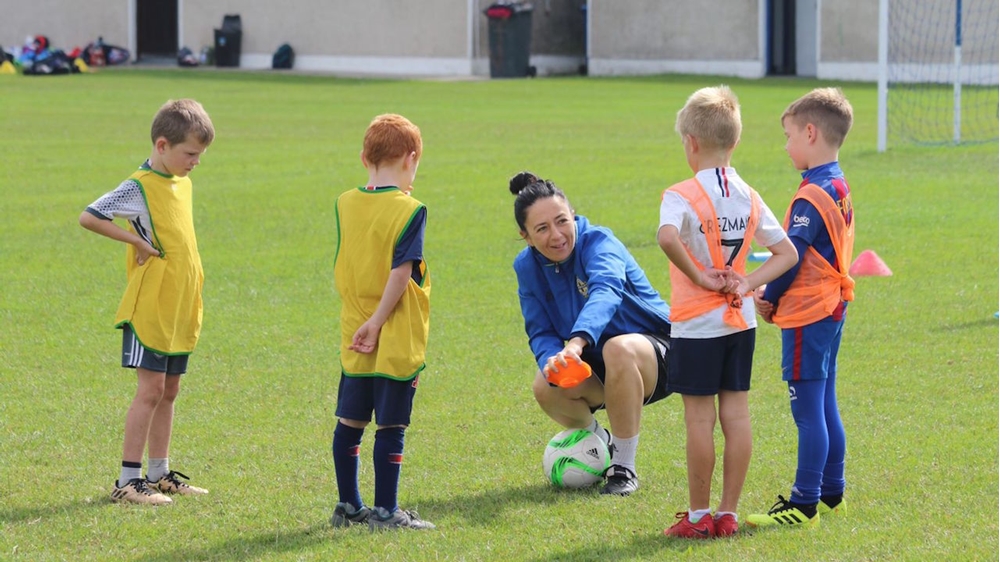 Annalong Football Club welcomed almost 100 young footballers to take part in their Hughes Insurance Irish FA Summer Camp last week. 
During the week-long camp kids were put through their paces by a selection of qualified Irish FA coaches. Players aged 5-13 were involved in 15 hours of fun sessions learning new skills and techniques. At the end of the week, participants took home an adidas 2018 World Cup football and a Hughes Insurance frisbee.   
Irish FA grassroots development officer for the Newry and Mourne area Seamus Heath was on hand to deliver the camp. 
He said: "Annalong FC have worked tirelessly alongside the Irish FA to ensure the success of this camp. They have promoted it all around the area and further afield bringing in a good number of kids which will help in the growth and development of their club.  
"They have created a brilliant football for all environment in the area and we were visited throughout the week by committee members, coaches and players.  Everyone was extremely welcoming to the Irish FA staff and other community members.  
"The camp showed how this club is moving in the right direction and are putting football first. We cannot wait to be back in the future and see a great relationship going forward with Annalong FC."