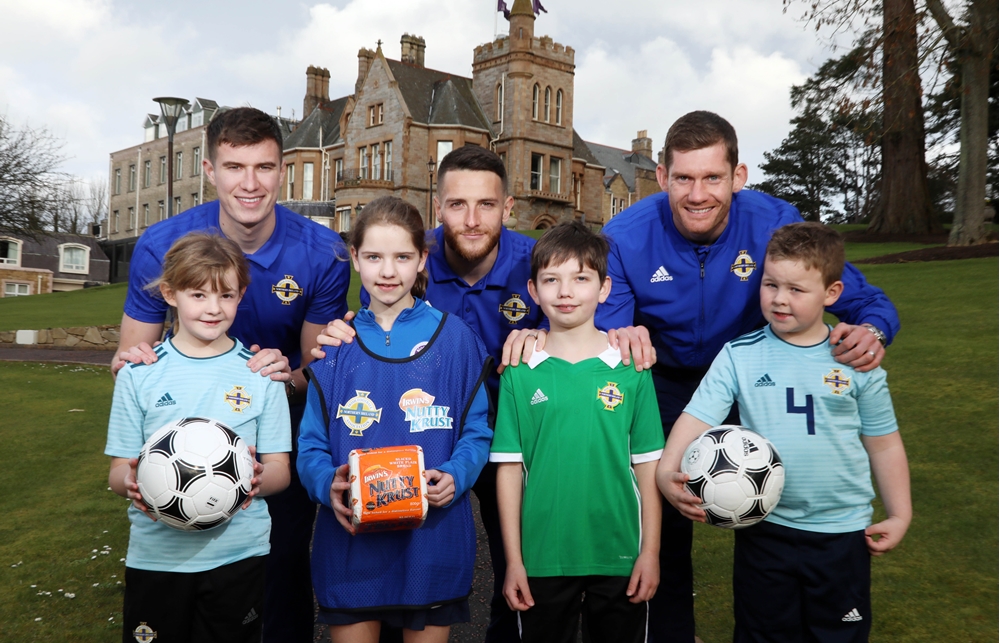 Applications are now live for the Irwin's Nutty Krust Irish FA Summer Football Camps which will be held in more than 65 locations across Northern Ireland.
This year's Easter Football Camps saw record numbers of children take part and we'd like to say a big thank you to everyone who came along.
This summer's five-day camps are taking place throughout July and August and Irish FA coaches will be encouraging kids to both enjoy the game and improve their skills.
Topics covered include ball mastery and turns, dribbling, passing, shooting, defending and attacking, running with the ball and small-sided games.
The camps provide a fun, friendly and safe environment where boys and girls aged 5-13 will learn new skills, make new friends and above all have fun!
Every child will receive an Adidas Capitano European Championship football and a Nutty Krust Goodie bag.
For full details and dates of all the summer football camps click here