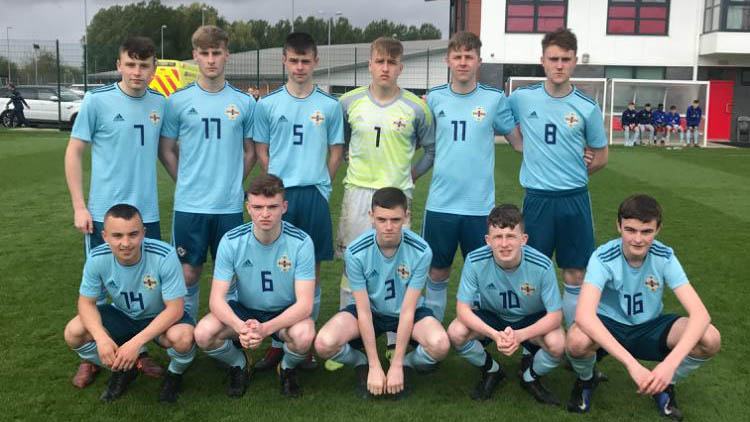 Northern Ireland's U19 Learning Disability team are this year's Home Nations champions.
Alan Crooks's squad produced a couple of fine performances to claim the crown at the Home Nations Championships staged in Newport, Wales.
They opened their campaign with a 1-0 win against the Republic of Ireland thanks to a late goal from substitute George Stewart. 
Less than 24 hours later the boys delivered a superb performance when beating Wales 4-0 at Dragon Park in the final. 
Northern Ireland dominated proceedings throughout and goals from Josh Richie, Ricky Millar, captain Adam Wright and George Stewart ensured a comprehensive victory.
It is only the second time in 15 years that Northern Ireland have won the prestigious competition and Alan Crooks was full of praise for his players. 
The head coach said: "We had a young squad full of energy and enthusiastic to take on board the tactics from the staff. They played without fear and they delivered two great performances.
"Only one player is ineligible next year through their age so I am confident the team can develop more and perform again next year. The players were a credit to their schools and clubs and represented Northern Ireland with great pride."
The victorious Northern Ireland LD squad featured: James McLoughlin (GK), McKenzie Pauly (GK), Dillon Agnew, Lindsay Faulkner, Eoghan Taggart, Matthew Clemence, Cameron Price, Curtis Hunter, Willard Mangwandi, John Cush, Ricky Millar, Jake Ross, Adam Wright, Cain Stewart, Josh Ritchie, George Stewart.