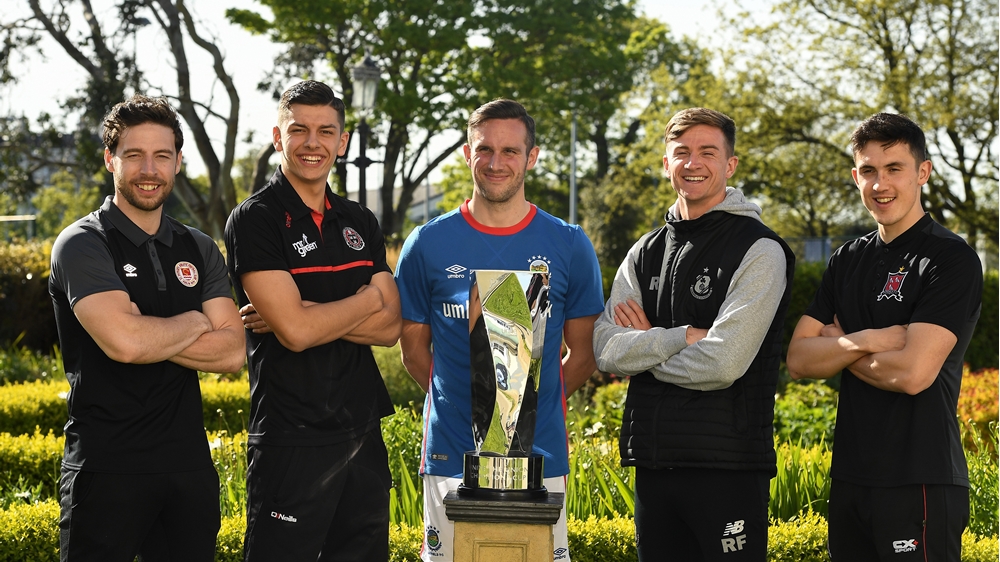 The Irish Football Association (IFA) and the Football Association of Ireland (FAI) have officially launched a new cross-border tournament and its trophy, the Unite the Union Champions Cup.
Sponsored by the trade union Unite, the competition will see the winners of the Danske Bank Premiership take on the winners of the SSE Airtricity League Champions in a two-legged final.
The tournament was formally launched at the union's fifth Irish Policy Conference at the Grand Hotel, Malahide. The competition will feature current Danske Bank Premiership Champions Linfield who will face the 2019 Champions of the SSE Airtricity League, with the season set to conclude in October.
Unite have signed a three-year deal to sponsor the cross-border tournament with €50,000 set to go to the winners, €25,000 for the runners-up and a further €25,000 ring-fenced for community-based projects in the competing team's local areas.
Representatives from both respective leagues were in attendance at the conference and got a first glimpse of the trophy teams will be competing for.
Patrick Nelson, Chief Executive of the Irish FA, said: "This is a hugely exciting tournament and one that will bring benefits to clubs and the wider football family in Northern Ireland. I am looking forward to the games in November and to seeing this tournament become a regular fixture on the football calendar - north and south."