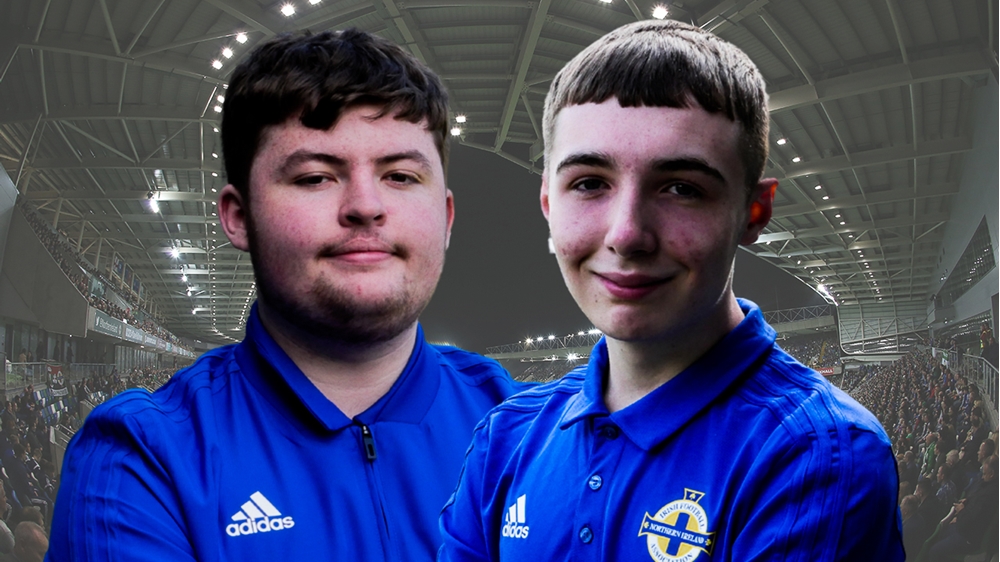 The winners of the inaugural Irish FA eCup are now gearing up to represent Northern Ireland in the FIFA eNations Series.
Sean Bleakley (Xbox) from Belfast and Luke Reid (PlayStation) from Derry-Londonderry are set to kick off their European qualifiers this evening.
And it's a baptism of fire for the Northern Ireland pair who have been placed in Group D alongside Bulgaria, Czech Republic, Germany, Luxembourg, Malta and Romania.
They kick off their campaign with matches on their respective platforms against Luxembourg, Bulgaria and Romania before taking on Czech Republic, Germany and Malta tomorrow evening.
Having collected their share of £500 prize money for winning the recent Irish FA eCup, both Sean and Luke are targeting one of the 11 European places at the 24-team FIFA eNations Cup which is set to be staged in Denmark in August.
Sean, who plays under the gamertag SeanFlossy, said: "I'm happy to represent Northern Ireland and hopefully we can go far in the group stages and get to Copenhagen.
"It's a great way to grow eSports within Northern Ireland and it's good to see that it's now becoming a bigger thing.
"I'm looking forward to it. It will be a great experience and here's hoping that we do."
Stephen Garrett, Irish FA commercial manager, said: "We're delighted to compete in the FIFA eNations Series this year and pit our wits against some of the best eSports players and nations in the world. 
"Our competitive eSports programme is very much in its infancy but we aim to grow it over the coming years, inspiring more people to support and represent Northern Ireland." 
The Irish FA's eSports programme is supported by official partner, Belfast-based digital marketing agency Loud Mouth Media.