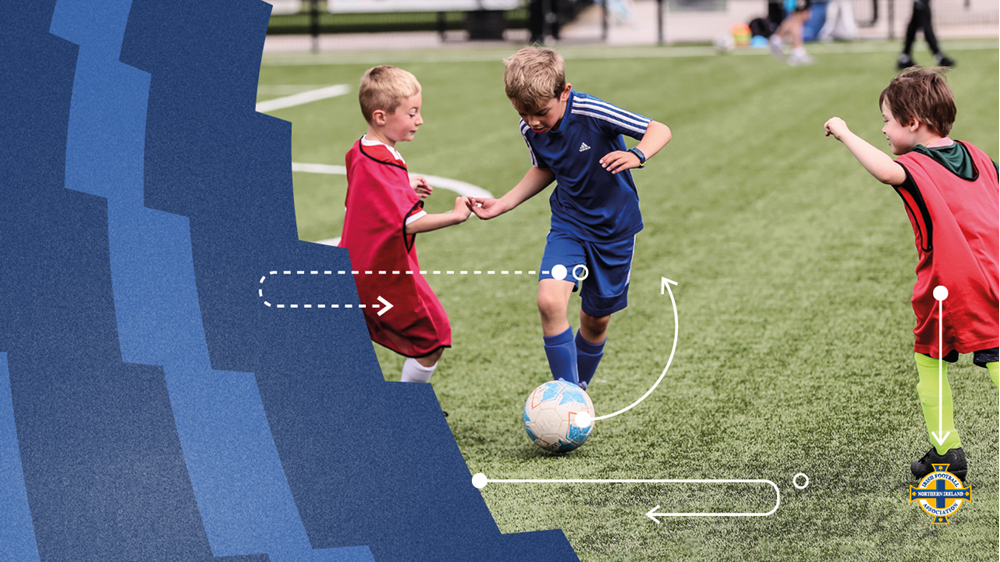 The Irish Football Association has launched its largest ever consultation, the results of which will revolutionise boys' and girls' youth football in Northern Ireland. 
Entitled the Youth Football Review, it will engage with stakeholders across the game to develop a framework which will guarantee an active game that generates maximum enjoyment and technical development for every child, according to James Thompson, Director of the Irish FA Foundation.
He said: "We want to boost player retention and increase player quality. To do this the framework will be developed using the core principles of enjoyment and development and, crucially, we want all youth football in Northern Ireland to be aligned."
The framework will consist of four key pillars - active game, environment, education and governance - and provide a clear outline of how the youth game will be played across the mainstream pathways for both boys and girls.
Thompson added: "Once completed the framework will be an online interactive platform that everyone can access. To ensure it is truly reflective of football in this country we will be engaging with as many people as possible around Northern Ireland."
Initial engagement is through a survey on youth football. With a target of gathering the views of 40,000 people it represents the largest engagement of its kind for the Irish FA. 
Irish FA Technical Director Aaron Hughes said: "Youth football is where all players start their journey in the game. It is incumbent on us, as the governing body, to give them the best chance possible to reach their full potential."
"I believe that, by working together with coaches, players, officials and parents, this piece of work will develop a better learning environment for aspiring footballers to flourish."
It is anticipated that the framework will be approved by the beginning of the 2024-25 season.
You can have your say and share your thoughts on youth football by completing the Youth Football Review Survey above.
Start the survey to see some of the prizes that you can win; from Northern Ireland senior international match tickets to £500 worth of equipment for a school/club - simply by completing the survey!
The survey will close at 5pm on 30 November 2023.