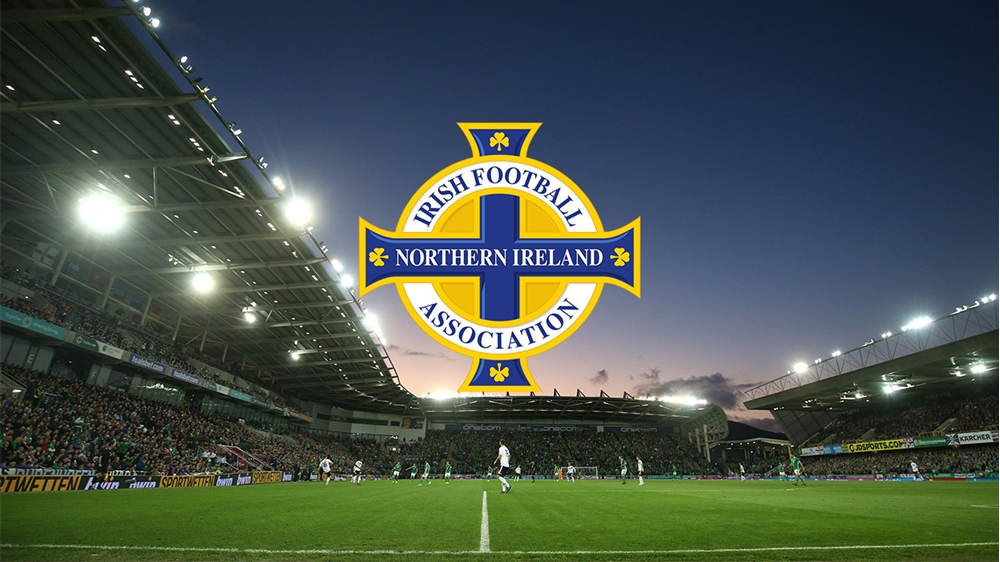 Irish FA Tours, which includes visits to the Irish Football Association's Education and Heritage Centre, is preparing to kick off again
following an easing of Covid-19 restrictions.
Its tours and other activities, which aim to conserve and promote the heritage of Northern Ireland football for current and future generations, are set to return next month.
Earlier this year Heritage Lottery Fund provided a grant of £20,900 to help the association to maintain Irish FA Tours and the EHC, which is located within the National Football Stadium at Windsor Park. 
The grant was part of a £5.5m Heritage Recovery Fund, distributed on behalf of the Department for Communities, aimed at helping the heritage sector recover from the coronavirus pandemic and become more resilient. 
The cash injection has helped Irish FA Tours to introduce new health and safety procedures to keep both volunteer tour guides and visitors safe, including hand sanitising stations, new signage and social distancing measures.
It has also enabled Irish FA Tours to add content to its digital archive, focusing particularly on the women's game in Northern Ireland, including a Women's 50-cap Club, team photographs and memorable moments.
And this summer it will be introducing interactive handheld devices at the EHC and on tours which will allow visitors to tap in to additional content, including facts and trivia, match footage and interviews. There will also be a major new display in the exhibition area within the centre. 
Jemma Thornbury, who runs Irish FA Tours, said: ''We are looking forward to opening our doors once again. We have been working hard behind the scenes getting everything ready to welcome visitors back to the stadium with lots of exciting things coming over the summer. 
"The first month or so following the reopening will be quite quiet. We will be welcoming small groups who had booked in over a year ago before Covid struck. It will be a restricted schedule, however we aim to be back to normal soon."
The EHC has been closed since March of last year, although Irish FA Tours has been running virtual tours which have proved popular among schools and youth groups.
Grants from the Heritage Recovery Fund were awarded to a wide range of organisations and individuals in the heritage sector, from historic sites, attractions and landscapes to tour guides and specialist heritage conservators.