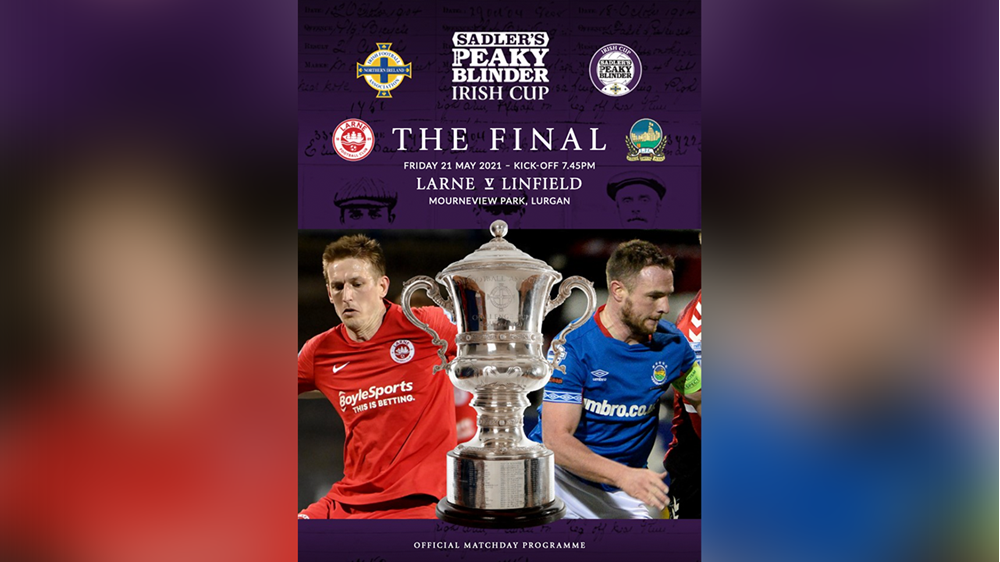 The Irish Football Association has produced a digital matchday programme for tonight's Sadler's Peaky Blinder Irish Cup Final at Mourneview Park in Lurgan.
The e-programme features interviews with the managers, captains and players from the two finalists, Larne and Linfield, along with details of their squads.
There are also features on their respective journeys to the decider plus a look at the history of the Challenge Cup.
In the programme Larne boss Tiernan Lynch says: "The final will be very special. We have never won it before and there is a lot of history that goes with it.
"We still might not win it but being there is a proud moment for everyone at the club, our owner (Kenny Bruce), our staff and our board, our chairman (Gareth Clements) and our general manager (Niall Curneen) and our fans."
Lynch added: "This is a big step for us and a big statement for us to reach the final. Just getting there is very emotional and if we win I'll let myself go."
And Linfield manager David Healy says: "The players are fully focused on this final and I know they are hungry and excited going into another big game.
"We know all about Larne. They are a good side, but we're also a good side and we'll go into it full of confidence on the back of a strong semi-final win over Ballymena."
If you would like a print version of the programme you can pre-order a copy now by completing a form below.
The programme costs £4 per copy, while postage costs £1.60 for one programme and £2.05 for two.
Please note: the window to order a print programme has now closed