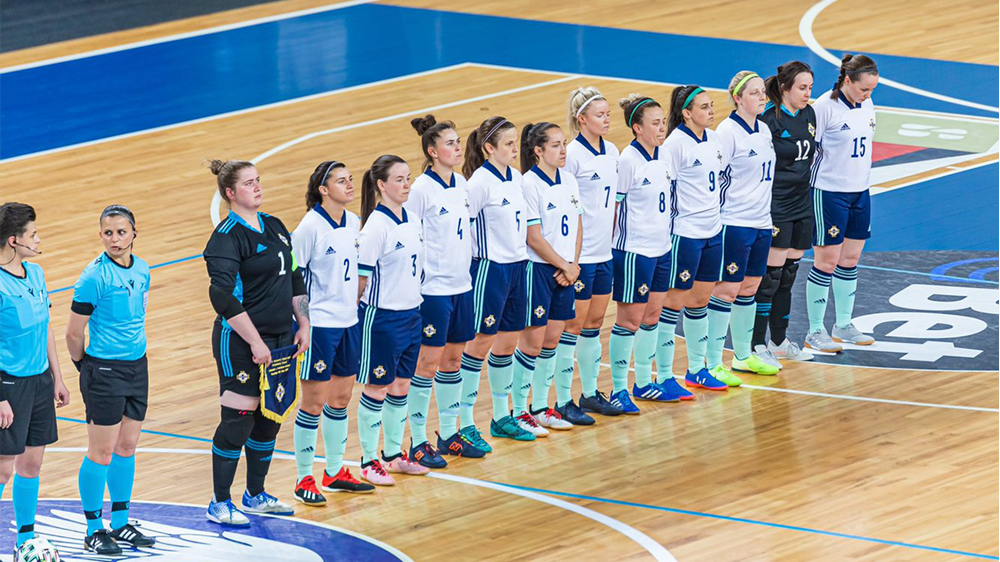 Northern Ireland's senior women's futsal team are buzzing after registering their first competitive win.
Keith Gibson's side defeated Lithuania yesterday evening in a qualifier for the UEFA European Women's Futsal Championship 2022.
Their 1-0 win came in the second of three matches they are playing at Jonava in Lithuania this week in Group A of the preliminary round of the Women's Futsal Euro.
Midfielder Olivia Brown, who scored the only goal of the contest, said: "I am absolutely delighted to have scored the goal that gave us the victory. Megan Weatherall played a great pass down the line to me and I found myself in space to get the shot away. It was brilliant to see it go in the top corner."
Goalkeeper Alice Harkness, who captains the team, said: "It was an honour and a privilege to lead the team to our first competitive futsal win. As a goalkeeper you are always happy with a clean sheet, too. I am looking forward to many more to come."
And defender Erin Henitty pointed out: "I am so pleased to be part of the squad that has won our first points in a UEFA competition. Yesterday I was supposed to be getting married in Portugal but with Covid we had to postpone, so this was the best non-wedding day present."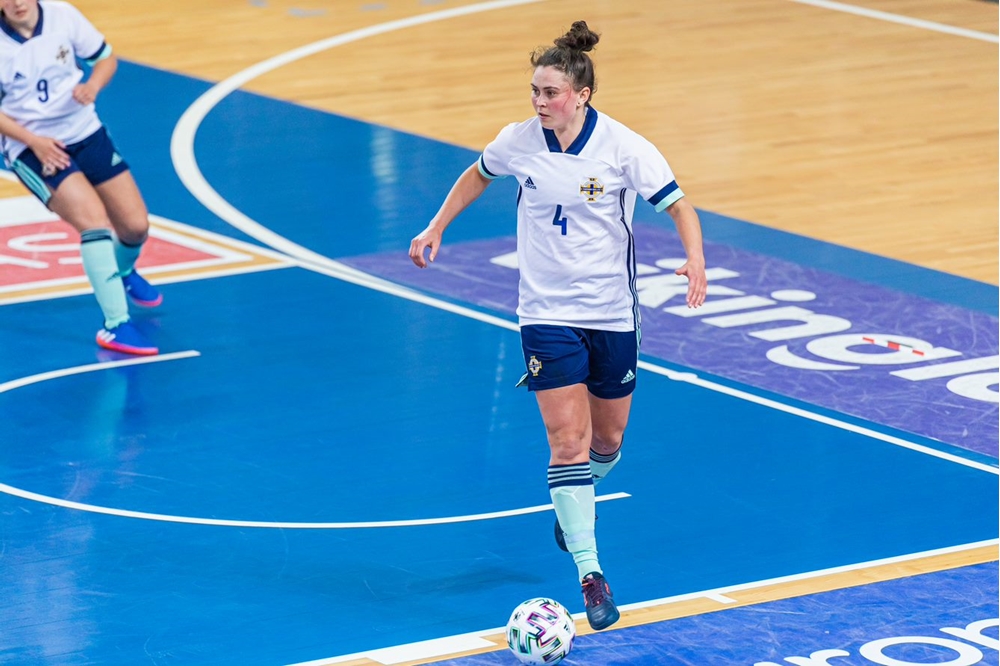 Diarmuid McNeice, who coaches the team, said he was pleased for the players after all the hard work they put in to be competitive in Lithuania.
Today is a rest day for the squad before they face group leaders Slovakia in their final Group A game in Jovana tomorrow (8 May). The match starts at 10.30am.
Slovakia have six points in the bag already and a goal difference of plus 8. Second-placed Serbia, who defeated Northern Ireland 4-1 in their opening game, have three points and a goal difference of plus 2. Northern Ireland are third in the group with three points and a goal difference of minus 2.
Those statistics mean it will be virtually impossible for Gibson's team to make it out of the group. They would have to defeat Slovakia heavily and rely on Lithuania, bottom with zero points, to clip the Serbians' wings. Both of those scenarios are highly unlikely.
However, team manager Keith Gibson has promised they will give it a real go against the Slovakians on Saturday.
The winners of three Women's Futsal Euro preliminary rounds this month (postponed from May 2020) will advance to a main round in October, joining 13 teams given byes. From the main round four teams will emerge for a four-team knockout final tournament in March next year.