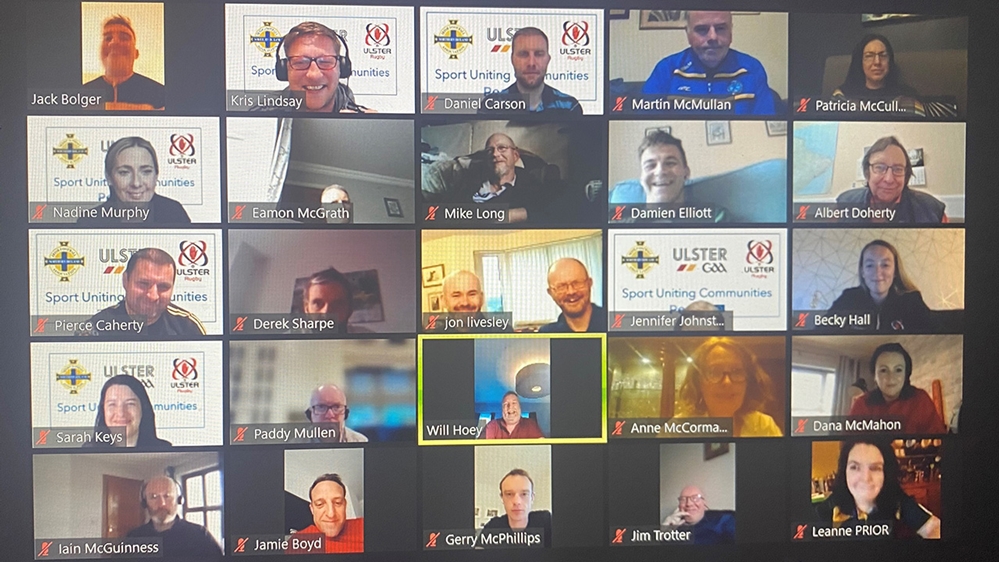 Sport Uniting Communities has staged an online workshop on the theme of recruiting, retaining and rewarding volunteers.
Through the workshop SUC – which is run by the Irish FA, Ulster GAA and Ulster Rugby – also provided information about the GoldMark scheme, which rewards young volunteers for their work in the community. 
More than 25 clubs from across Northern Ireland took part in the online session, sharing best practice.
Community sports development officers from the Irish FA, Ulster GAA and Ulster Rugby led the workshop, and building relationships across the three sports was at the forefront of the discussions.
It was the second of three workshops being delivered on the volunteer development strand of the SUC project.
The final event in the series will take place on 25 May with the focus on succession planning and the year ahead.
Sport Uniting Communities is supported by the European Union's PEACE IV Programme and managed by the Special EU Programmes Body (SEUPB).