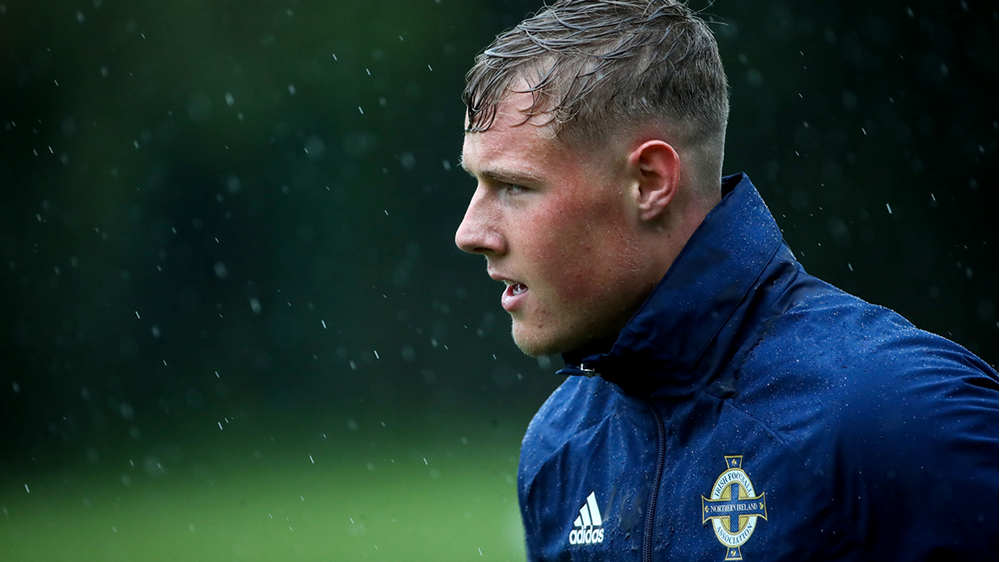 Daniel Ballard has credited classy Leicester City centre back Jonny Evans with helping him acclimatise to the rarefied air of international football.
The young Arsenal defender, currently on loan at Blackpool in EFL League One, made his Northern Ireland debut in a dramatic 1-1 draw with Romania in the UEFA Nations League back in September.
And the 21-year-old, who was born in Stevenage but qualifies for Northern Ireland through Belfast-born mum Gillian, admits it was a "steep learning curve" stepping into the senior squad.
But he has the ideal mentor in Foxes star Evans who is fast approaching 100 caps and is widely regarded as one of the best centre backs in the English Premier League.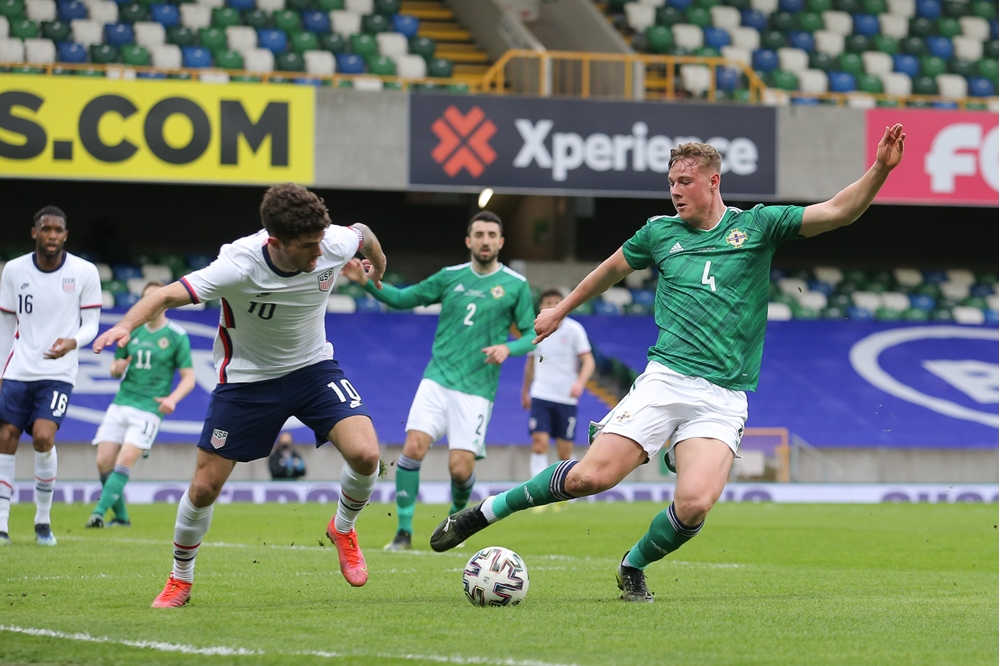 "It's amazing to be around players like Jonny," said Ballard. "At first you're a little starstruck, but he's a great human being and I was surprised at just how much he was willing to help.
"Even during games he's constantly talking and teaching me lessons. He has already suggested little things for my game that have stuck with me. 
"Ultimately I'd like my game to be similar to Jonny's because he's so calm and comfortable on the ball. He is a world class player and has such good technique.
"I've only played three or four times with him so far, but hopefully I can get more experience alongside him and keep learning from him."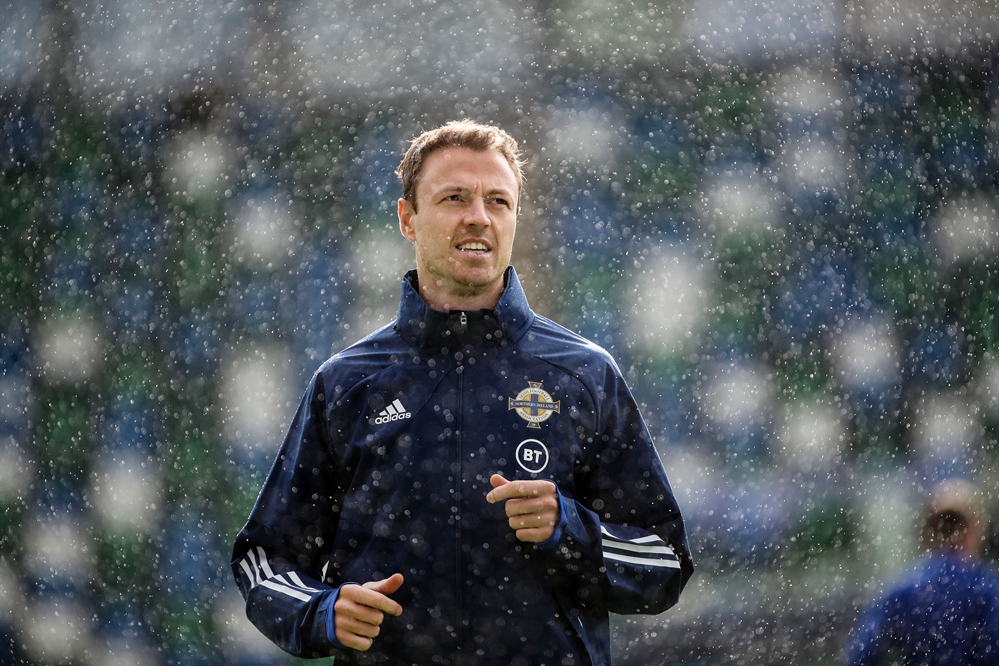 Ballard, who is looking forward to a two-leg League One play-off semi-final against Oxford United next week, also speaks highly of Watford defender Craig Cathcart.
And he doesn't hesitate when asked to name the toughest opponent he has faced so far on an international stage.
"There aren't too many strikers out there at the moment who are better," he replies.
The striker in question? The powerful and prolific Borussia Dortmund hitman Erling Haaland who scored twice for Norway in a thumping 5-1 win over Northern Ireland in Belfast back in September.
Haaland, who has bagged a remarkable 49 goals in 49 games for Dortmund, also led the line in a 1-0 win in the return UEFA Nations League fixture in Oslo the following month.
"I could see how good Haaland was from watching him play in the Champions League on TV, but you never know just how good someone is until you come up against them," said Ballard.
"What shocked me most about him was his mentality and how determined and aggressive he was in the two games I faced him. That sort of set a standard for me.
"Seeing that mentality up close inspires you to try and bring the same level of competitiveness into every game. There's no better way to learn than playing against the best."
While Northern Ireland are outsiders to reach the 2022 World Cup final tournament in Qatar, Ballard is eager for Ian Baraclough's men to stay in contention heading into the final stages of their European Qualifying Group C campaign.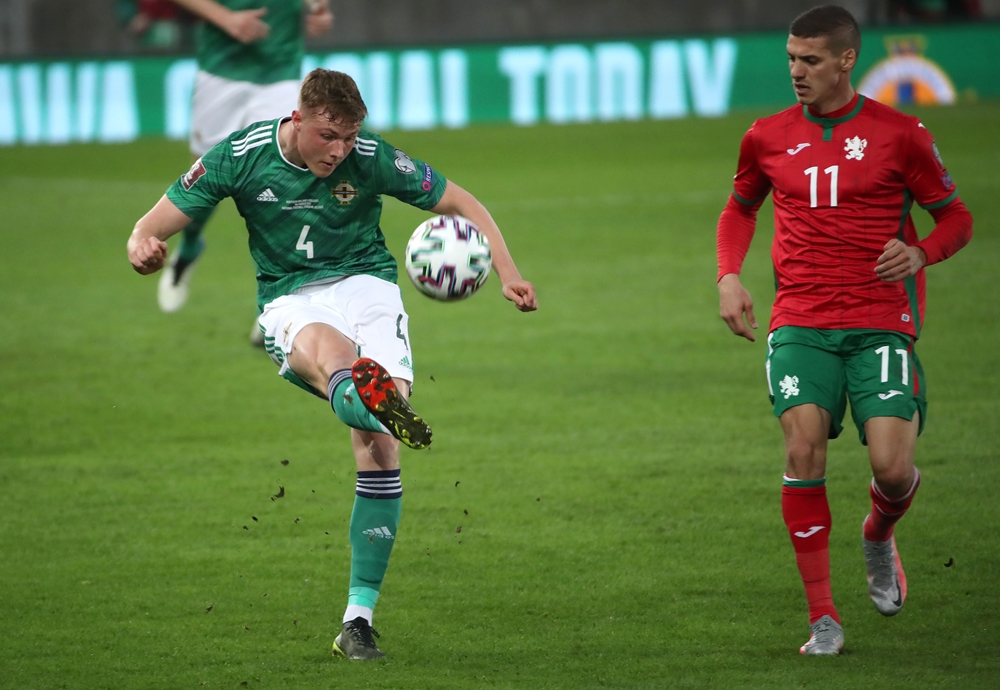 "It is a tough group, but we have a confident squad of players," he said.
"We know we'll have to show the same characteristics that got Northern Ireland to UEFA Euro 2016 in France. We'll have to be extremely hard working and hard to beat.
"The World Cup is a massive tournament and the determination and confidence is there to go and get the results we need to stay in the hunt for qualification."
And Ballard, who won his seventh cap for Northern Ireland in the World Cup qualifier with Bulgaria back in March, is confident the team can still get their Group C campaign back on track following the defeat to Italy and the draw with the Bulgarians two months ago.