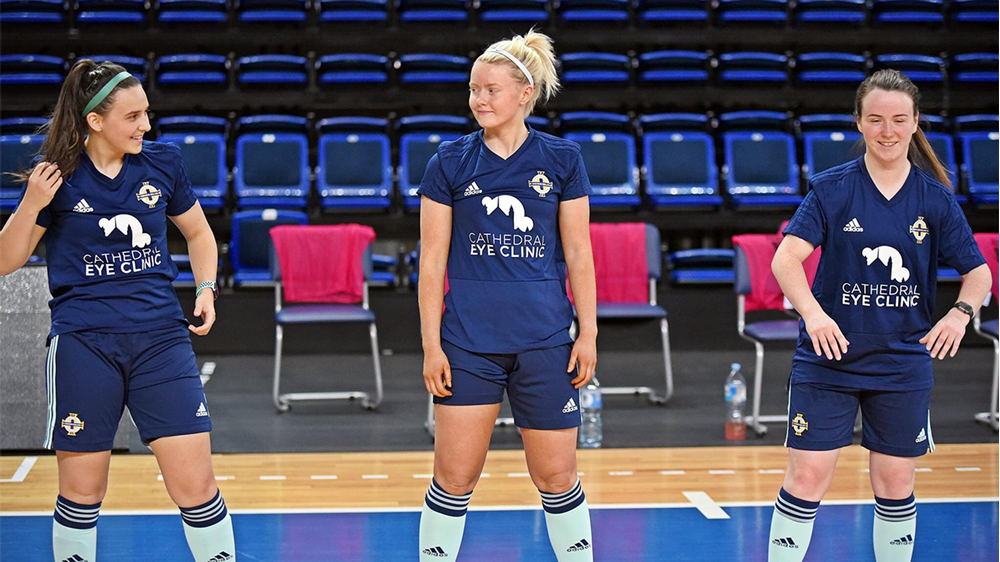 Slovakia overpowered Northern Ireland's senior women's futsal team in their third and final preliminary round qualifier for the UEFA European Women's Futsal Championship 2022.
Keith Gibson's team registered their first competitive victory when they defeated Lithuania 1-0 on Thursday.
But Slovakia were a different proposition as they recorded an 8-0 win to top Group A of the preliminary round of the Women's Futsal Euro and progress to the next stage.
In their third game in the mini tournament in Lithuania this week, Northern Ireland were under the cosh for long spells and the Slovakians were ruthless in front of goal.
Slovakia opened the scoring in the second minute through Klaudia Tyciakova and extended their lead two minutes later when Zita Banikova stroked the ball home.
Northern Ireland keeper Alice Harkness was the busiest player on the court at the Jonava Arena earlier today as Slovakia swept forward at every opportunity, although both Shannon Dunne and Olivia Brown forced saves out of Slovakia's keeper just after the second goal.
Both sides had further chances and Beth McKay and Rachel McConnell missed the target before the Slovakians made it three in the 18th minute through Dominika Kucharcikova.
As the half drew to a close both Brown and McKay had efforts blocked, while Harkness smothered a shot from Sedlakova.
After the break the Slovakians went for the jugular and scored three times in quick succession through Diana Mackova and Nikola Rybanska (two) to shatter any faint hopes of a Northern Ireland comeback.
McKay, Dunne and Amber Dempster all had shots either blocked or saved before Slovakia notched their seventh through Barbora Valova.
Rybanska completed her hat-trick and the rout when she slammed the ball past substitute keeper Laura Devine in the 32nd minute.
Northern Ireland created a handful of chances in the closing stages but were unable to grab a consolation.
Slovakia, along with the winners of two other Women's Futsal Euro preliminary rounds this month (postponed from May 2020), now advance to a main round in October, joining 13 teams given byes. From the main round four teams will emerge for a four-team knockout final tournament in March next year.
Northern Ireland finished third in Group A with three points after Serbia, who defeated Gibson's team 4-1 in their first group game, defeated Lithuania today.
Northern Ireland squad: Harkness (GK) (captain), Weatherall, McKay, Brown, Hennity, Devine (GK), Dunne, Bell, Firth, Mearns, McConnell, Dempster.