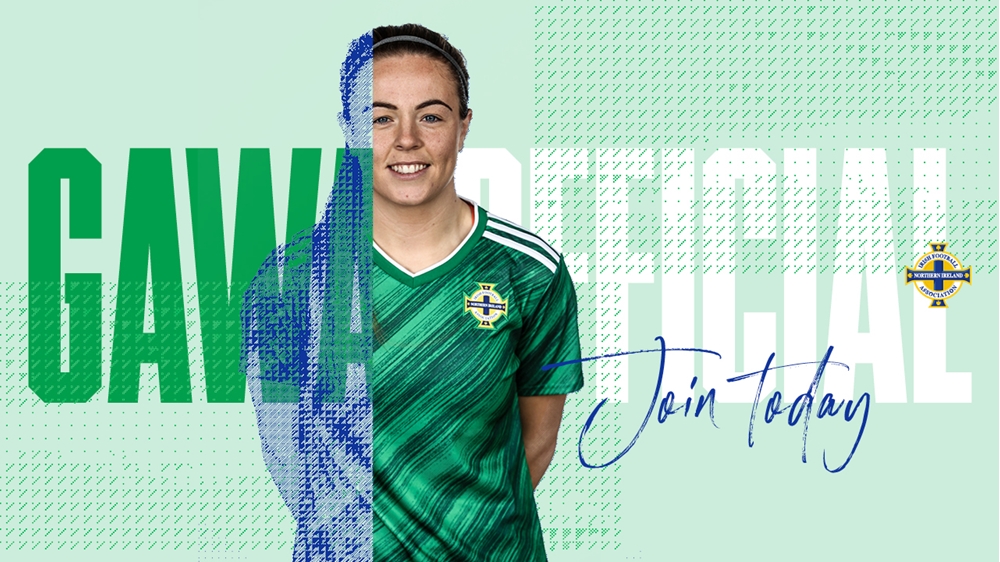 Northern Ireland fan Lesley McKee, from Belfast, has won an away trip for two in 2022 from the Irish Football Association in partnership with Travel Solutions.
The away trip was the top prize in the first competition for fans who have joined GAWA Official, a new membership scheme for Northern Ireland supporters. 
The competition – it also helped to celebrate the launch of GAWA Official – is set to be the first of many with money can't buy prizes for GAWA Official members. 
Due to current and ongoing Covid-19 restrictions the Irish FA has taken the decision not to sell Campaign Cards for the FIFA World Cup 2022 qualification campaign as the number of tickets that could be available for fixtures remains unknown. 
There is optimism, however, that some tickets may be available for home qualifiers against Switzerland, Lithuania and Italy this autumn.
GAWA Official has been introduced to allow supporters to Get Access When Available to tickets and events throughout the senior men's team's 2022 World Cup qualification campaign, and matches/events featuring all the Northern Ireland national teams, as well as an exciting range of benefits.
Those benefits include: members pack with member card and pin badge; exclusive 15% discount at JD Sports on Northern Ireland merchandise; exclusive digital content; members only exclusive competitions; exclusive members partners discount; discounted entry to the Irish FA Stadium Tour including the Education & Heritage Centre plus access to members only events (virtually and/or in person).
And younger supporters can join generationGAWA!, a club for junior members, through which they will receive four exclusive magazines per year (March, June, September and December). The magazines will feature lots of content about Northern Ireland teams along with a range of challenges, competitions and facts. 
Campaign Card holders who last purchased a campaign card in 2018 for the 2018-19 campaign followed by official members for the same campaign were offered the membership exclusively and at a discounted rated as a thank you for their loyalty.  
Existing junior campaign card holders can sign up to generationGAWA! free of charge, while official members can apply for a junior membership at a discounted rate. 
With a sold out stadium for every qualifying fixture since the revamped National Football Stadium at Windsor Park officially opened in 2016, GAWA Official is committed to 'new' fans too and has opened up to allow new supporters to get involved and also get access when available.
With the majority of all tickets selling out before general sale, GAWA Official offers an opportunity for those who have missed out in the past to be a part of the amazing and magical atmosphere created by the GAWA. 
The Irish FA has decided 70% of tickets - when they become available - will be allocated to Campaign Card holders and official members who have signed up to GAWA Official, while 30% are guaranteed to go to new members to ensure more fans get the opportunity to see Northern Ireland play.
In a recent survey fans were given the opportunity to express what they would like to see more of - and competitions came out on top. 
There has been an enthusiastic response to GAWA Official to date with thousands of supporters signing up.
Campaign Card holders and official members can still purchase GAWA Official memberships at a discounted price by clicking here.
And there is still availability for 'new' supporters to join GAWA Official. Click here to buy a membership.