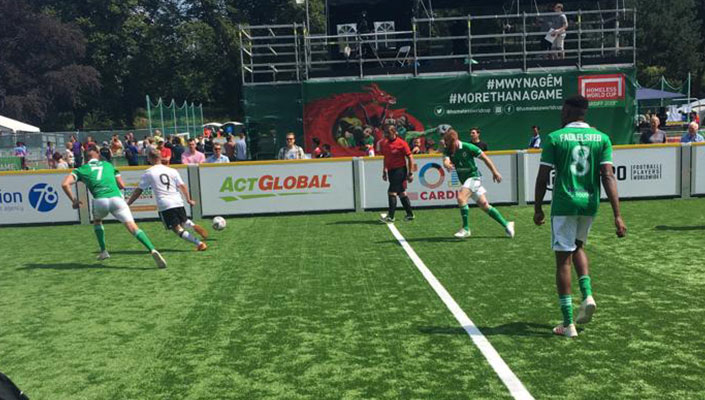 Both Northern Ireland teams competing at the Homeless World Cup have lost their quarter-final matches in Cardiff.
The men's side reached the Dragon Cup quarter-finals, which is level four out of five, after finishing second in Group G of second stage qualifying.
They were placed in the quarter-finals against Germany but suffered a narrow 6-5 defeat, ending their hopes of silverware. The side play South Korea next in a semi-final as they look to see where they will finish in the overall tournament. 
The women's team went into their quarter-final against the Netherlands in buoyant mood after beating Sweden in their last group game, who were eventual winners of the group.
They were then placed into the Celtic Cup, level two of two, but lost 7-3 to the Dutch ending their chances as well of lifting a trophy. They face Belgium next in the first of two more games to decide their eventual position.
The competition in Cardiff ends on Saturday. You can follow all the action by CLICKING HERE.