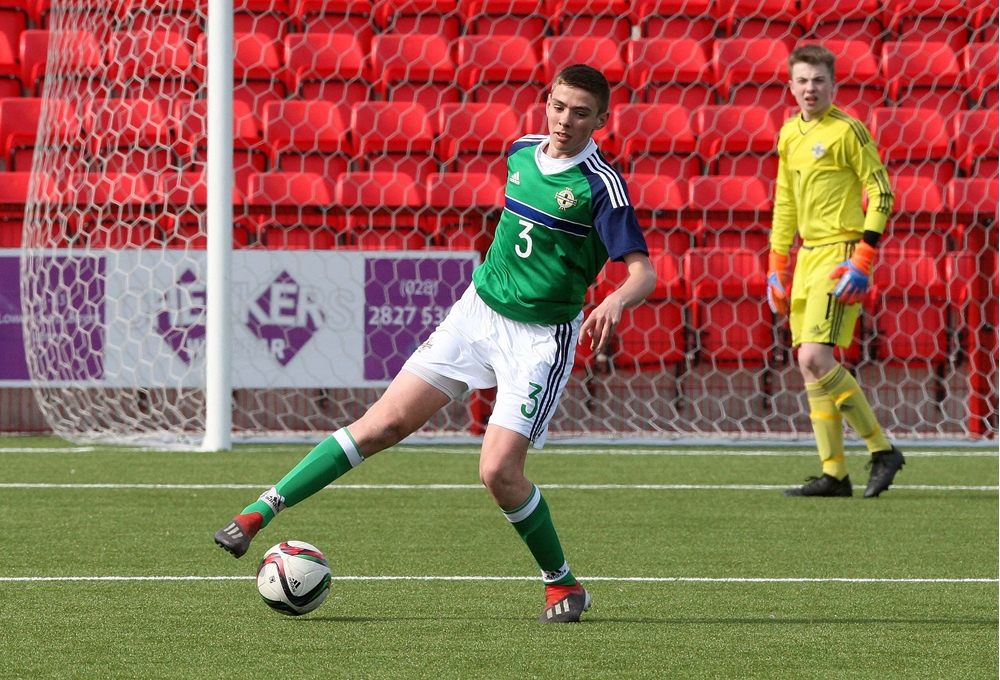 JD Club NI U15s began a four-team UEFA development tournament with a strong performance against Malta.
Michael McClean's Northern Ireland team defeated the Maltese 3-2 in Wrexham but the margin of victory should have been greater.
In the coming days they will also face hosts Wales plus Cyprus in the UEFA development tournament, which is being staged at the Football Association of Wales training centre at Colliers Park.
In their first game at the UEFA tournament Northern Ireland had the better of the first half and went in 1-0 up at half-time through a Ruairi McConville goal. 
But it should have been more. JD Club NI missed four good chances against the Maltese and hit the woodwork three times in the opening 45 minutes.
Things were much more even after the break. Malta grabbed an equaliser before goals from Mitchell Watterson and Chris Cope put Northern Ireland in the driving seat, however Malta scored late on to set up an exciting end to the game. 
The JD Club NI team's next game is versus Wales tomorrow (15 August) followed by a match against Cyprus on Saturday (17 August).
JD Club NI 2005s: Matthew Williamson (Linfield), Thomas Connolly (Linfield), Jack Patterson (Crusaders), Ruairi McConville (Linfield), Conor Cunningham (Crusaders), Cormac Austin (Unattached), Zach Cowan (Portadown), Jamie Donley (Tottenham Hotspur), Leon Boyd (Linfield), Luca Doherty (Derry City), Kenny Ximines (Dungannon United Youth).
Substitutes: Rian Brown (Portadown), Johnny McCullough (Portadown), Daniel Kirk (Glentoran), Caolan Donnelly (Cliftonville), Mitchell Watterson (Glentoran), Chris Cope (Cliftonville), Padraig McVicker (Cliftonville), Shea Brennan (Crusaders), Ethan Sousa (Dundalk).
Image: Ruairi McConville opened the scoring for JD Club NI against Malta.