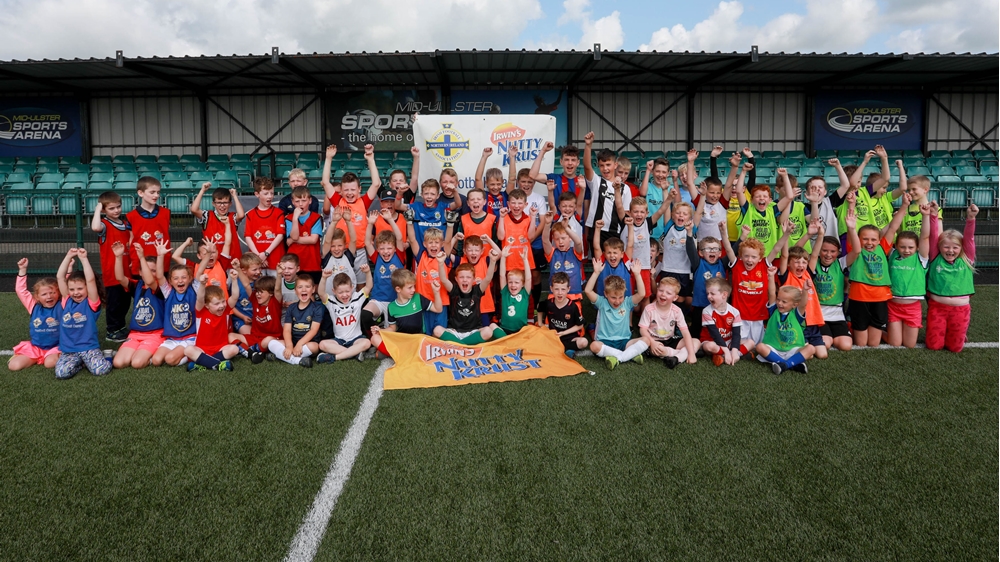 The Nutty Krust Irwin's Summer Camp at the Mid Ulster Arena is in full swing!
Boys and girls are enjoying a packed week of football in Cookstown where they will hone their skills, make new friends and most of all, have fun. 
We sent a photographer along to capture some of the activities from day two of the camp.