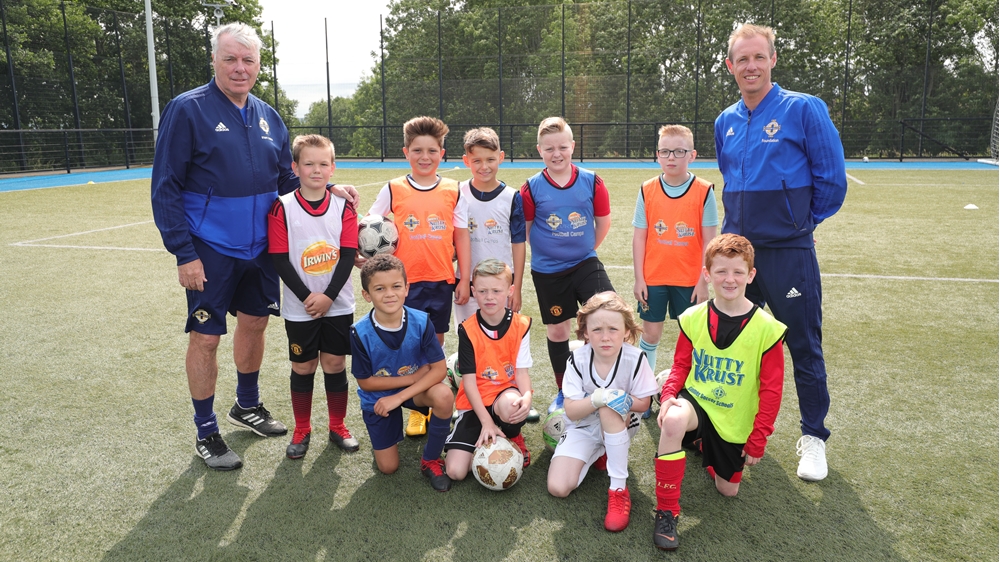 The Irwin's Nutty Krust Irish FA Summer Camps have been a big hit this summer and the fun continued this week at Ballysillan Leisure Centre in north Belfast. 
Children from all over the local area came together to hone their skills with and enjoy some top-class coaching. 
The children enjoyed making new friends and learning new skills all with the help of the Irish FA coaches, including Northern Ireland legend Mal Donaghy.
Jordan Reid, Irish FA Regional Grassroots Regional Development Officer for north and west Belfast said: "These camps are all about having fun and making friends in a safe and inclusive environment. The coaches have been excellent delivering games, skills and matches to meet all abilities. 
"It's great to see so many familiar faces coming back, as well as new children. And it's great to see the smiles on all their faces."
See our gallery below for a selection of the best photos from the Ballysillan camp.