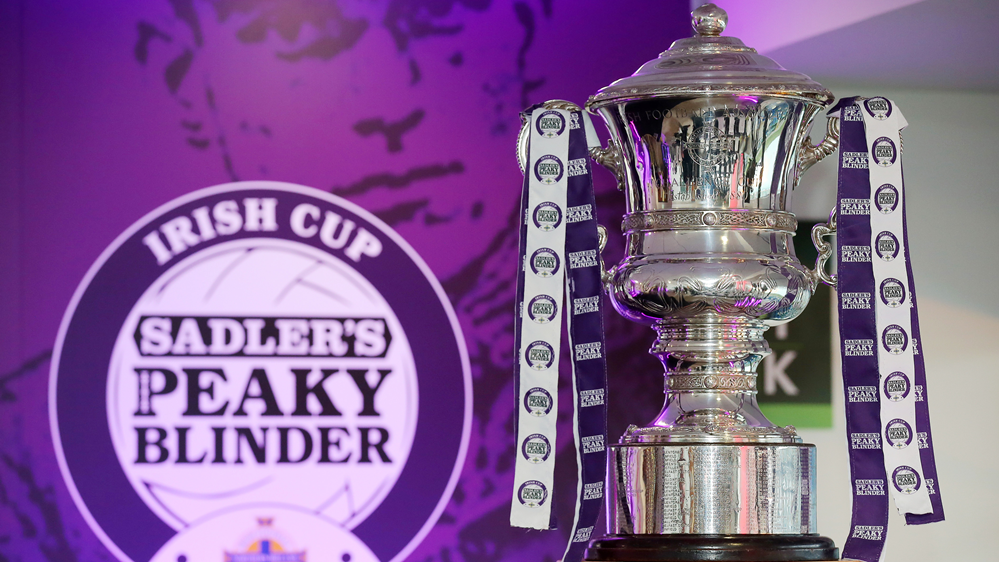 The Sadler's Peaky Blinder Irish Cup will begin on 27 April following yesterday's NI Executive announcement regarding easing of Covid-19 restrictions, with confirmation of the details of a wider return to training for grassroots football to follow in the coming days. 
Protocols have been drawn up to ensure the Irish Cup can take place safely with all arrangements subject to change depending on any further government guidance.
The competition has been designated as 'elite' and, as such, participating clubs will be afforded elite status for the period of time they remain in the competition. Clubs will be permitted to commence full training under elite protocols from 31 March which will include testing for players and coaching staff.
Guidance and advice for non-Premiership clubs will be on hand with a webinar scheduled to provide information on the testing programme that will be rolled out by the Irish FA. Clubs will be permitted to play friendly matches against other participant clubs subject to the Irish FA testing programme. 
Schedule
Round 1: Tuesday, 27 April 2021 
Round 2: Saturday, 8 May 2021 
Quarter-finals: Tuesday, 11 May 2021 
Semi Finals - Tuesday, 18 May 2021 
Final - Friday, 21 May 2021