In the run-up to the Women's Euro 2022 play-off matches in April we are highlighting the players who have helped the Northern Ireland senior women's squad reach the play-offs for a major tournament for the first time in the team's history.
Demi Vance's advice to any player starting out is to be dedicated and always work hard because you never know where it will take you.
In Demi's case years of hard work paid off when she signed her first professional contract with Rangers Women – at the age of 28. 
"Football has given me so many opportunities and at 28 it became my full-time job when I thought it couldn't. Enjoy every minute of the journey," she said. 
Now aged 29, the left back/midfielder from Belfast will unfortunately miss next month's Women's Euro play-off matches due to injury.
However, she played a key role in the qualifiers, featuring in seven of the eight matches in Group C. She damaged her knee in Northern Ireland's seventh group match against Belarus Women at Seaview where a 3-2 win put the girls in green and white within touching distance of the play-offs.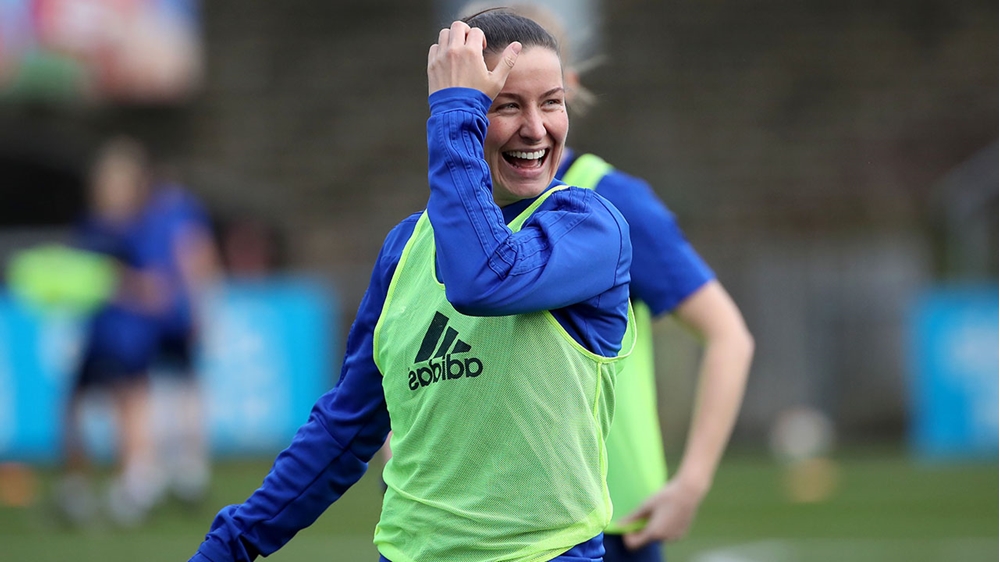 She is currently well on the road to recovery from the anterior cruciate ligament injury picked up against Belarus, however the play-offs have come just a bit too soon for her. 
Demi made her debut for Northern Ireland as a 16-year-old in 2008 – against Spain in a Euro qualifier. She has since gone on to play 65 more times for her country, scoring three goals.
She has also represented Northern Ireland at Under-15, U17 and U19 levels – and she loves playing for Northern Ireland on the international stage.
"I am proud to continue to be selected to represent my country and to be a part of the squad that made history getting to the play-offs and hopefully the Euros. It's something I'll always be proud of," she said. 
"Nobody in particular has inspired me during my career but playing for my country and watching the women's game progress as it has over the years drives me on to continue to be a part of it, hoping to inspire the younger kids coming through," she added.
The defender/midfielder, who admits to playing any sport in school that would get her out of class, played in the boys' team at primary school.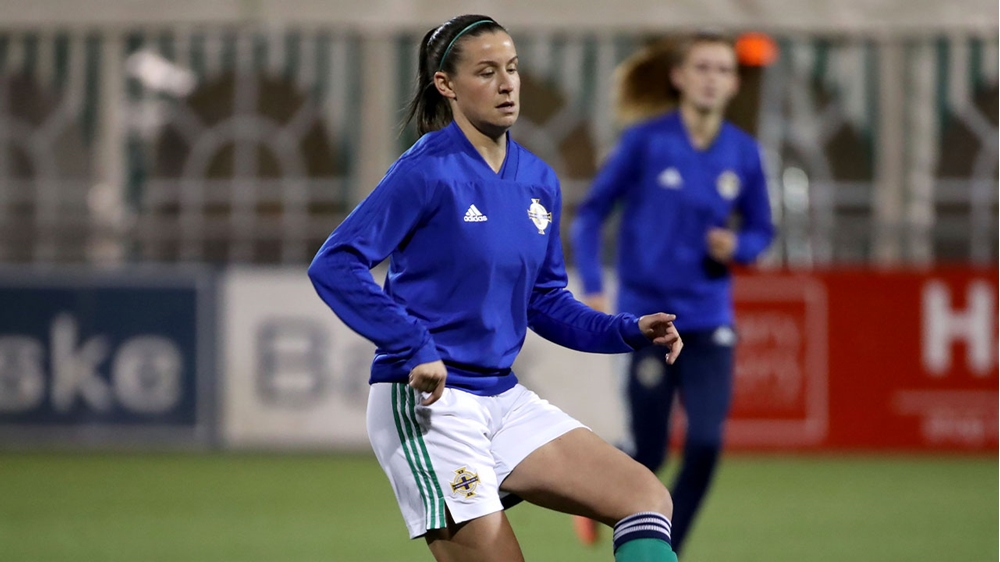 She joined her first team, boys' side Newbridge Predators, at the age of eight before moving on to Bloomfield Boys at the age of 12. Next stop was Glentoran Belfast United (now Glentoran Women) whom she first joined in 2007 as a 15-year-old.
She enjoyed plenty of success during two spells with the Glens, winning five league titles (2007, 2008, 2011, 2013 and 2014) and the Irish FA Women's Challenge Cup seven times (2007, 2008, 2009, 2010, 2012, 2018 and 2019). In fact she won 19 trophies with the club in total. 
During her career she has also played US college soccer - at Western IIinois in Chicago for a short time in 2007. 
And in 2014 she headed to Australia where she lived and played football for three and a half years with Northern Redbacks in the city of Perth. During her time Down Under she won two league titles and three cups with the Redbacks.
After her spell in Perth she returned home to Northern Ireland where she rejoined the Glens and also worked as a personal trainer.
"I am proud to continue to be selected to represent my country and to be a part of the squad that made history getting to the play-offs and hopefully the Euros. It's something I'll always be proud of,"
She never thought her dream of being a professional footballer would come true, however after numerous excellent performances with the Glens she was named NIFL Women's Premiership player of the year in 2019 - the second time she had earned the accolade of Northern Ireland's best female player - and that attracted the attention of Rangers Women. The defender/midfielder subsequently signed an 18-month contract with the Glasgow club in December 2019.
The Manchester United fan does not have a favourite player as such, however she says Manchester City boss Pep Guardiola is her favourite coach!
She reckons Norway are the best team she has faced on the international stage, while the Viking Stadium in Stavanger, where the girls in green and white were heavily beaten by Norway in 2018, is possibly the best pitch she has played on. 
In terms of opponents, she says Netherlands and Wolfsburg star Shanice van de Sanden is the best player she has come up against to date.