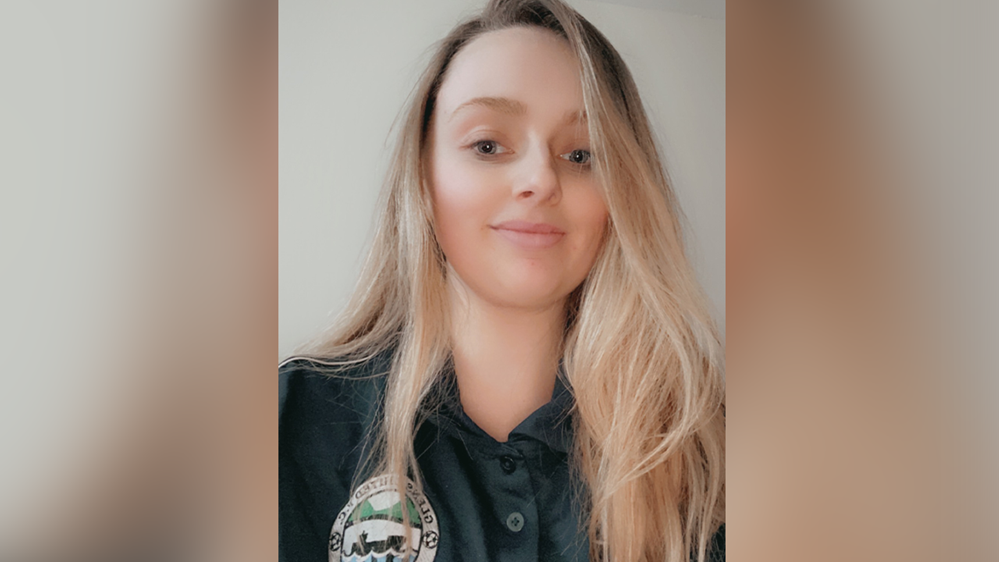 As part of International Women's Day 2021, we spoke to Emma Montgomery, a coach at grassroots club Glens United FC.
Glens United FC is a youth football club based in the Carnlough and Glenarm areas of the Glens of Antrim. The club aims to give all the children in the Glens an opportunity to play football in their local area.
Emma took part in the Irish FA's Female Football Leadership Programme during 2020. The course is designed to help address the low levels of women in key decision-making roles within football. It is aimed at women who are currently playing, volunteering, or working in football and who are curious about their leadership potential or already aspire to leadership positions and want to develop their skills to achieve this.
Here's what Emma had to say:
What was your motivation behind starting up a new football club? 
Honestly, my son is nine and has been playing for years but we always had to travel to get him to training. We were lucky we could but a lot of his friends couldn't travel and so were missing out on the experiences he was having. 
My husband and I ran a summer camp on a Sunday and the numbers were amazing and so from this we were approached by parents about starting a team. This was the start and after a year of research and a lot of paperwork we started Glens United FC.
What are some of the challenges you faced setting up a new club? 
Where do I start?! We had a lot of obstacles - especially with being a rural club.
We are continuing to struggle to find a place to call home, in a sense (a set training ground). Being in a rural, coastal area, our places to train are very limited. This probably is the main issue from the start and, two years in, it's still our number one priority. 
Another obstacle is volunteers. We were a little naive in thinking with the numbers growing that the volunteers would just come too, but it has been more difficult than we had hoped. We have a handful of volunteers at present and they are amazing we couldn't be without them. It is a vicious circle, really. Without set training grounds we aren't able to get willing volunteers as they can just go to clubs that can offer them everything we can't. 
How has participating in the Female Football Leaders Programme and Connect helped you to make progress within your club? 
These programmes have been invaluable to me and the club. Being able to get advice and support from a group of women who between them have experience in every aspect of a club and the sport, has been amazing. 
They have helped me with making my secretary duties more efficient and this has helped me save so much time which I can now dedicate to coaching. 
The programmes themselves opened my eyes to a wealth of things that I never thought of before and have transformed the business side of our club. It has been intriguing to see the business side of football and has also made me see how hard women especially have had to work to become so influential in the sport. 
What is the best piece of advice you could give someone thinking of trying these programmes? 
It has been amazing for me to be a part of both programmes. Being a part of these groups filled with successful and passionate women who all have a wealth of knowledge about the game and the running of clubs has been invaluable. 
They were all so helpful and were there anytime to answer anything that I asked. Their support during the programmes was great but that is still there now, after the programme ended, the girls are always posting in our group with uplifting comments and highlighting each other's accomplishments. 
Also, the programmes cover everything you will need to improve and expand your club. 
In short, just go for it! It's lots of fun and lots of information. 
What strengths do you believe make you a great leader? 
Honestly, I don't think I am a great leader yet. I still have so much to learn in order to develop the skills it takes to be a great leader. I have a passion for the sport and the drive to make the club succeed for the kids. Our kids are amazing and are loving the game which makes me want to keep improving so they get the training and experience they deserve. 
What has been your sporting highlights? 
I've only ever played in school and with friends but, as a mum, and within the club, my highlight so far is taking the kids to their matches and watching them shine. 
Whether it be winning or losing, the joy in their faces and watching them gel and play as a team every time they step on the pitch is why we do what we do it and love it!