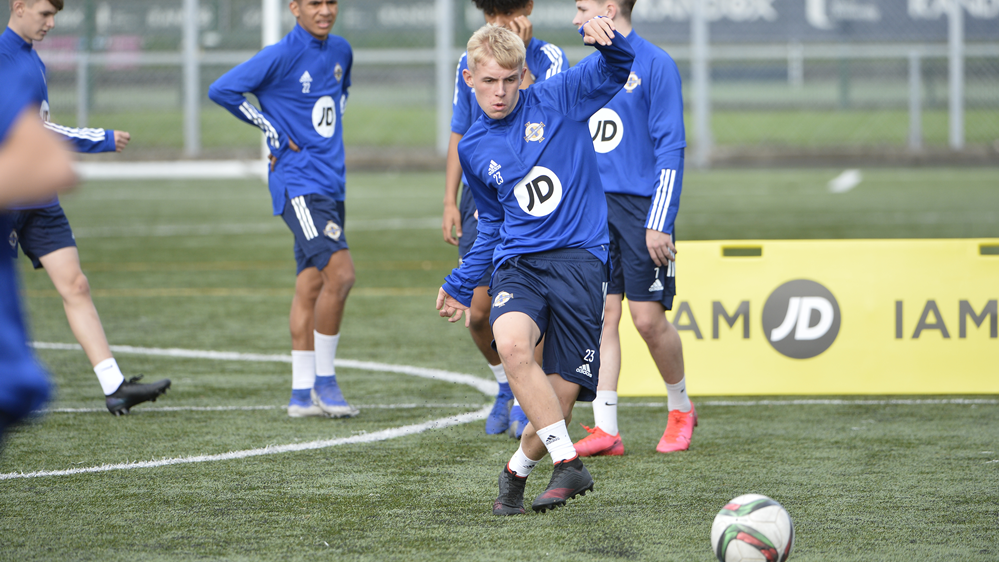 Mitchel Watterson has been named February Player of the Month at the Irish FA JD Academy in collaboration with UEFA.
The 15-year-old attacker was named as the winner during a recent Academy video call which also included an online tour of the National Football Stadium at Windsor Park.
Mitchel, who plays his club football with Glentoran, was selected ahead of his peers for showing a 'great attitude towards his development' and 'continuously demonstrating the desire to really make the most of every opportunity and to do the best he can for himself. 

Asked what winning the award meant to him, Mitchel replied: "I felt very proud and feel confident in myself now and it's made me push even more to be the best player I can be by working hard and putting the extra training in.
"I am working very hard on my development; the way I look at it is, you only get out what you put in, so my advice on the programme we have to follow is I would stick to this and put 100 per cent effort in. And, after it do some extra, be that extra sprints. That extra hour I am willing to do this to make me the best player I can possibly be and be ready for any challenges ahead.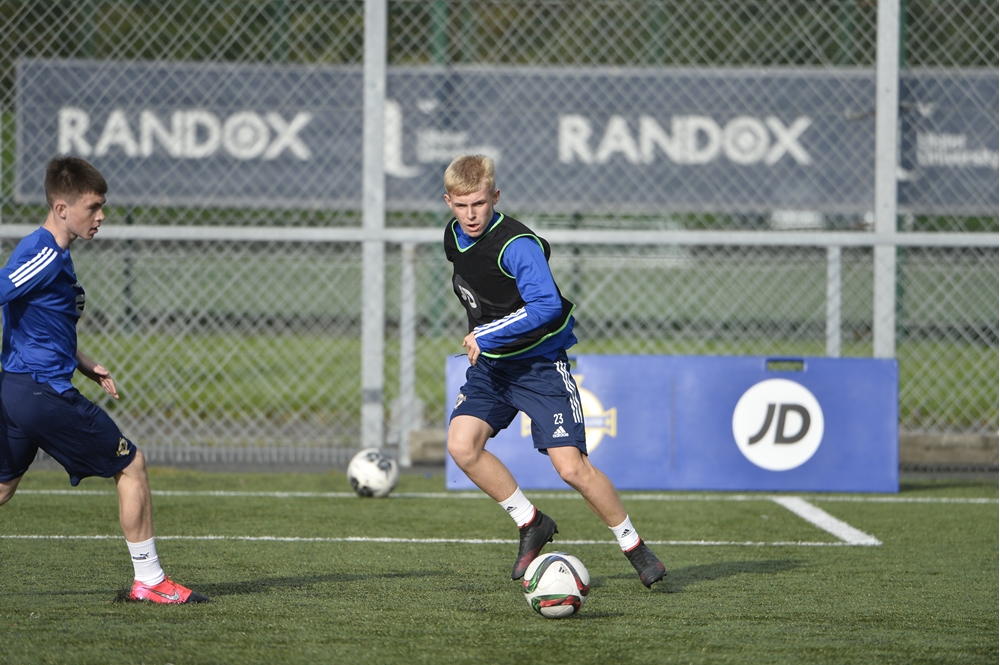 His advice to other young players is: "Keep working hard and don't stop. Just because you aren't playing football doesn't mean you don't work as hard. 
"The main thing in football is working hard and the one thing I go by in football is attitude is half the battle. If you have a positive attitude and that drive and determination to be better each day you will succeed so keep going!
Carmel Fyfe, the Irish FA's Elite Performance Operations Manager, said: "Mitchel has shown a tremendous attitude this year, even with so many challenges, and we are delighted to see how the Academy has impacted on him in such a positive way. 
"He has a great attitude towards his development and continuously demonstrates the desire to really make the most of every opportunity and to do the best he can for himself. 
"His motivation shines through in all areas of academy and school life and it is a pleasure to see how he is really pushing on for himself. We are delighted to recognise Mitchel's hard work in this way, and he is a well-deserved award winner. Well done, Mitchel!"
Mitchel joins Shea Brennan (January), Bobby Harvey (December), Rian Brown (November), Caolán Donnelly (October) and Luca Doherty (September) as a recipient of the award.