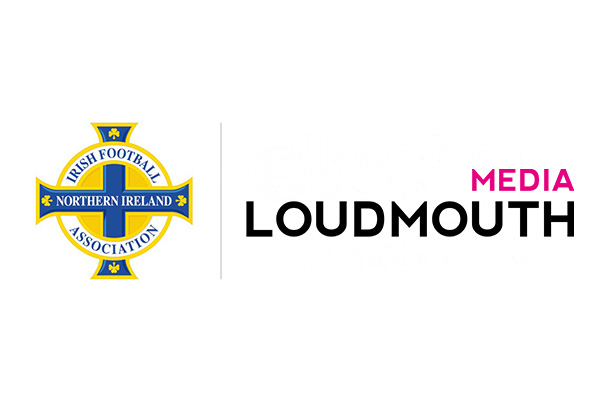 Belfast-based digital marketing agency Loud Mouth Media has renewed its partnership with the Irish Football Association.
Loud Mouth is to continue as the Official Digital Partner of the association and the Northern Ireland international teams for the next two years. 
And the agency has also become an official partner of Irish FA eSports.
"We are delighted to continue our partnership with the Irish FA. Given the times that we are experiencing we feel that it's more important than ever to support local sport and we feel fortunate to be in a position to do so," said Mark Haslam, Loud Mouth's Managing Director.
Loud Mouth's offering to clients includes digital strategy, optimised search, search engine optimisation, display, video, social advertising and e-commerce. The company is also a Google Premier Partner and Facebook Marketing Partner.
In 2018 the agency was voted 'Best Small PPC (Pay-Per-Click) Agency' at the UK Search Awards - for the second year running.
The following year Loud Mouth was named 'Small Biddable Agency of the Year' at the UK Biddable Media Awards and in 2020 the company secured the 'Best Use of Search - Retail/E-commerce (PPC)' accolade at the UK Search Awards. 
Stephen Bogle, Head of Sales and Marketing at the Irish FA, said: "We're delighted to renew our partnership with the team at Loud Mouth.
"As we move along the pathway out of restrictions set out by our Executive, the partnership will help us to reach out to new online audiences and reintroduce our wide range of programmes to families across Northern Ireland to help encourage a successful and safe return to football." 
Apart from providing sponsorship, Loud Mouth helps the Irish FA to optimise digital campaigns on social media platforms by target marketing and creating effective search campaigns to help the association reach target audiences. It also supports the amplification of those campaigns.