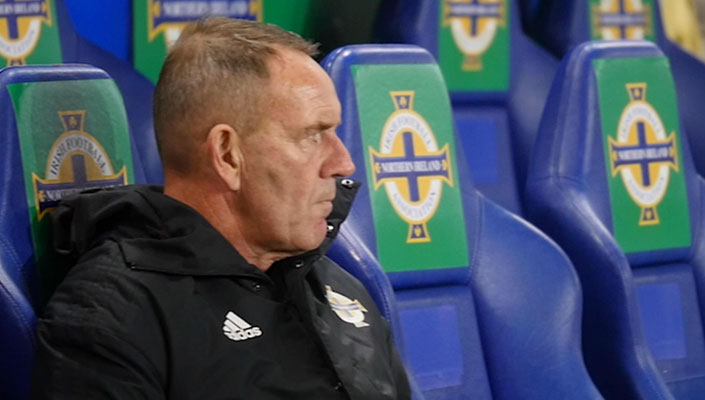 Northern Ireland Senior Women's manager Kenny Shiels believes his side can bring back a positive result from their UEFA Euro 2021 qualifier against Norway.
Their opponents and hosts in the Group C fixture currently sit top of the group with three wins out of three and have scored 26 goals conceding just one.
However those stats don't mean a change in approach for Shiels who said: "Obviously we know its a big game and it's a mammoth task. We take inspiration from the senior men and how they played against Holland and Germany. 
"We work towards winning the game, self confidence and self belief. I don't see why we can't do it. I have had success as an underdog, which is not about me, but about how you gain knowledge to get success from being that underdog."
It's been a tough start to qualifying for the Senior Women who faced the top two seeds (Norway and Wales) in Group C in their opening qualifiers. It doesn't get any easier either with a reverse of those fixtures in the coming days starting with Norway in Stavanger on 8 November.
But Shiels believes with the progress being made, it's a test to look forward to, he said: "It's important we work together and we have a great connection together. We're happy with how we have prepared and we can't do anymore than what we have done.
"We have to go into the game to win and when I go into a game I want to win it. To do that it means working hard. We know they are good but we are also not bad in the direction we are moving. We all feel we can bring a good result back to Northern Ireland."
You can follow the UEFA Euro 2021 qualifier, which kicks off at 5pm GMT, on all of our social media channels.