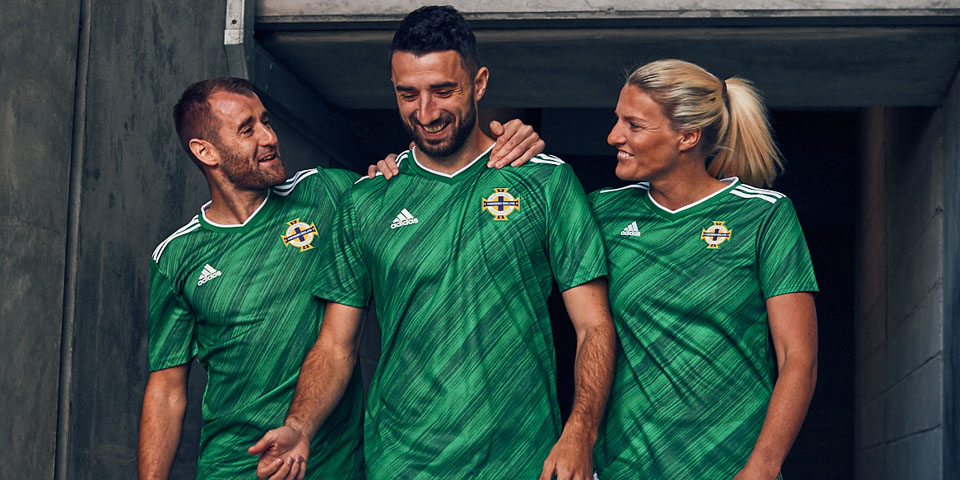 adidas Football has officially revealed the new Northern Ireland home kit.
The, revealed on Tuesday, was worn first by the Northern Ireland senior women's international side in last night's UEFA Women's Euro 2021 qualifier against Wales.
The senior men will wear the kit when they take on the Netherlands in Saturday's UEFA Euro 2020 qualifier at the National Football Stadium at Windsor Park. 
The new jersey takes its inspiration from the iconic shirt design Northern Ireland wore in the 1980s, featuring diagonal line details. When creating the jersey, the adidas art and sketch teams looked to this iconic past and worked to revamp it using a strong combination of various shades of green and broad-brush strokes to add dynamism.
The shirt is now available to buy now from exclusive retail partners JD instore, online and in the IFA.JD App.
Northern Ireland campaign card holders will receive a special discount code to purchase the shirt online or by presentation of their campaign card instore.
Follow @adidasuk and @jdfootball on Instagram or Twitter to join the conversation.