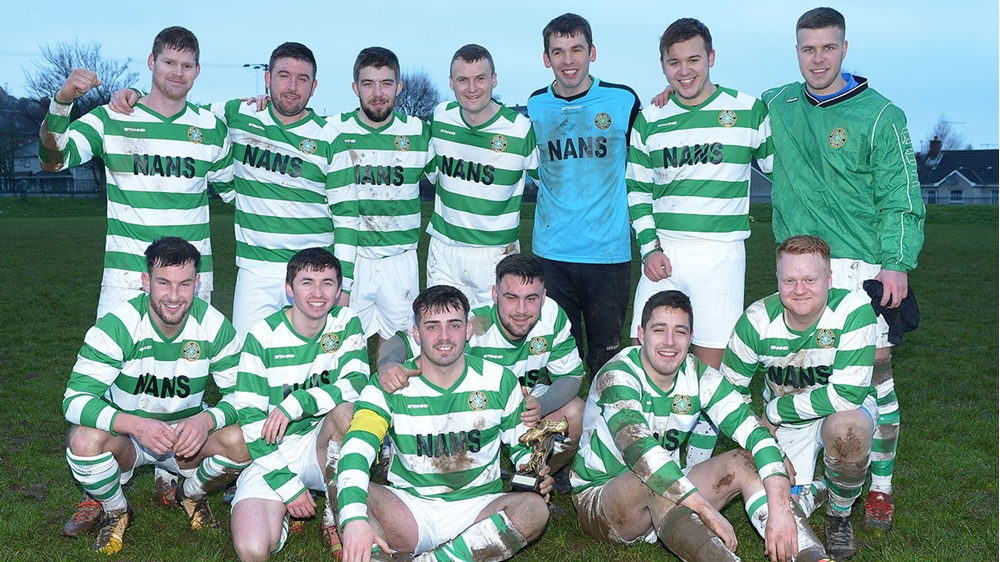 Newry Celtic, at the third attempt, overcame Carniny Rangers to move into the next round of the fonaCAB Junior Cup. 
The match had been postponed twice and Carniny Rangers will be wondering what could have been because after their missed penalty it was an own goal that ensured Newry Celtic advanced to the next round.
Celtic had the first chance on goal but Carniny keeper Simpson smothered a point blank shot from Stephen Wylie.
Carniny Rangers came back but it was the turn of Newry Celtic keeper McParland to ensure there wasn't an early opener.
With 40 minutes gone, the Newry outfit thought they had made the breakthrough when a neat piece of play saw them with only the Carniny keeper to beat but the shot just shaved the wrong side of the post.
With 10 minutes remaining, a ball into the Newry penalty area saw a penalty awarded. Up stepped Carniny Rangers' Robbie Perkins but Celtic keeper McParland saved the spot kick.
The game was finally settled in the 83rd minute. Newry broke out of defence and a long ball beat the Carniny defence before an attempted shot from Newry's Stephen Daly deflected off a Rangers player into the net. 
It means Newry Celtic now face Dervock in round five of the fonaCAB Junior Cup.