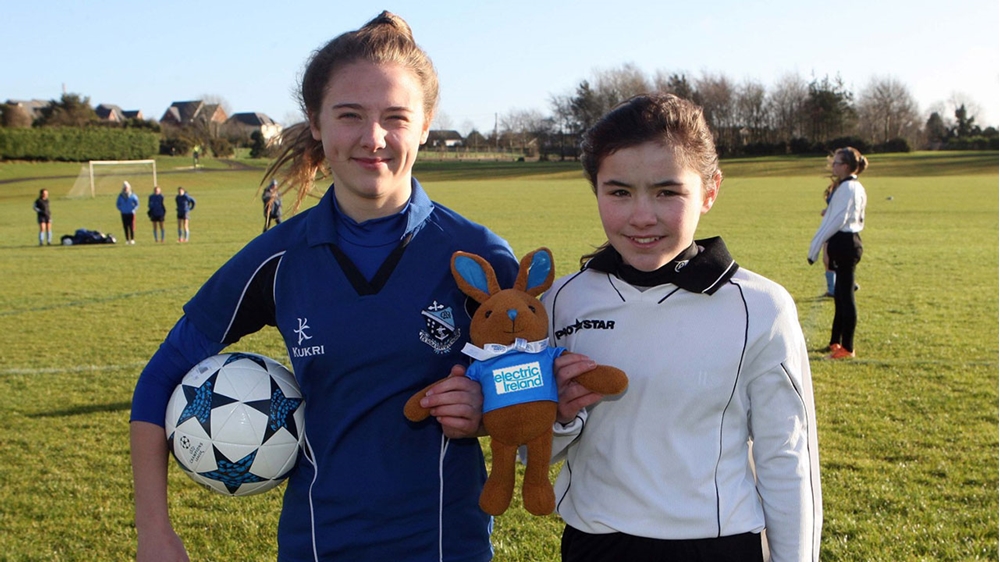 Assumption Grammar School fired on all cylinders when they met Glastry College at Loughmoss yesterday in the Electric Ireland Junior Schools' Cup third round.
Assumption started the game brightly, grabbing an early lead through a fantastic strike from Olivia Madonna. And that set the tone in a one-sided game.
The Ballynahinch school sparked into action after the opener. They created numerous chances with their quick passing and excellent movement and added five further goals before half-time.
Despite being so far behind at the break, Glastry began the second half on the front foot with captain Jane McMaster dictating the play from centre midfield. Glastry carved out a couple of chances but couldn't make the breakthrough to get back into the game.
At the other end Racheal Angus made some fantastic saves in goal for Glastry as Assumption started to take control of the game again.
Eventually the Ballynahinch school's dominance told and Assumption scored again with a fantastic team goal finished off by team captain Mia Fitzsimmons.
Caroline Kennedy, Rebecca Watson, Caoimhe Mullholland, Cara Tumelty and Sophie Senior then took it in turns to add to the goal tally in the third round fixture, completing the 12-goal victory. 
It was an entertaining match with Assumption Grammar School making a real statement that they are the team to beat in this year's competition.
#GameChangers