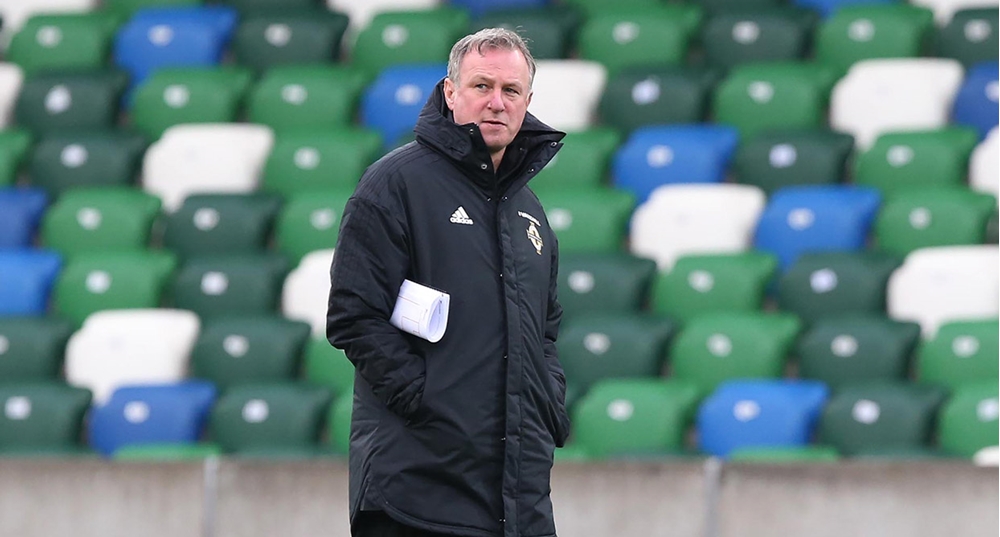 The new UEFA Nations League will be an "exciting" competition, according to Michael O'Neill.
The Northern Ireland manager was in upbeat mood earlier today after jetting in to Switzerland ahead of tomorrow's inaugural Nations League draw in Lausanne.
He said: "I am looking forward to it (the Nations League). It will be something different and something for the players to look forward to.
"We need to make sure we do as well as possible. We will be playing against teams where good results will improve our ranking."
He said the new competition takes away the scenario in which people question the purpose of friendly games, adding that the league also offers an alternative route to Euro 2020 qualification.
"The fact we are in League B means we will have good games home and away," he further pointed out.
"They will be competitive games. And it's always better to assess players in competitive games rather than in friendlies."
The Northern Ireland boss believes there will be some transition in his squad prior to next year's Euro 2020 qualifying campaign – and the Nations League will help with that transition.
"It is good that it's coming before the Euro qualifiers start. It gives us a chance to assess players in a competitive environment," he said.
Michael O'Neill noted the costs associated with staging international friendlies means it's difficult to attract big teams.
"You now see big teams continually playing against big teams. It's good to have this tournament to fill that void," he added.
The introduction of the Nations League means the qualification group stage for the 2020 European Championships will begin in March 2019 and finish in November next year.