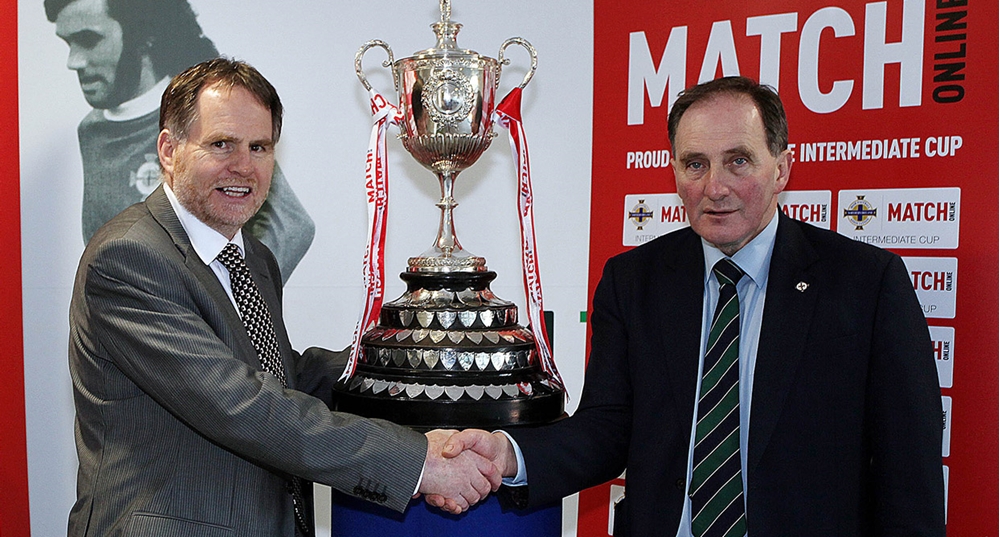 Match on Tuesday is the new sponsor of the Irish FA's Intermediate Cup.
The Daily Mirror's popular junior football supplement says its support for a competition which dates back to 1892 further strengthens its commitment to football in Northern Ireland.
Crawford Wilson, Chairman of the Irish FA's Intermediate Cup Committee, said: "This partnership with Match on Tuesday comes at a time when the Irish FA is investing heavily in football at all levels.
"I am confident the tie-up will help to promote and develop Northern Ireland's most popular sport even further."
Gareth Williamson, the Irish FA's Sponsorship Activation Manager, said: "We are delighted that the Daily Mirror, via Match on Tuesday, has joined our line-up of sponsors.
"Football at intermediate level is continuing to thrive and it's great that the Intermediate Cup is being supported by a publication which has a great following."
Mark Whyte, Director of Brand Partnerships at Mirror Media, said Match on Tuesday has long been the go-to supplement for the junior football scene in Northern Ireland.
And he added: "This new partnership further strengthens our commitment to football in Northern Ireland and we look forward to raising the profile of the competition to new heights."
Match Editor Ronnie Haughey said sponsorship of the Intermediate Cup was a "great fit" for the supplement, especially as it has been championing the competition from the first round to the final for the past 10 years.
He pointed out: "Although Championship teams such as holders Limavady United can no longer enter the competition, this in no way diminishes the winning of this grand old trophy.
"We look forward to following the progress of the remaining teams to see which two emerge as finalists on 4 May at the National Football Stadium at Windsor Park."
The sponsorship of the competition - it will be known as the Match Intermediate Cup - is running for the remainder of this season with the option to extend to next season and beyond.
Image: Match on Tuesday Editor Ronnie Haughey and Crawford Wilson, Chairman of the Irish FA's Intermediate Cup Committee, shake on the sponsorship deal.