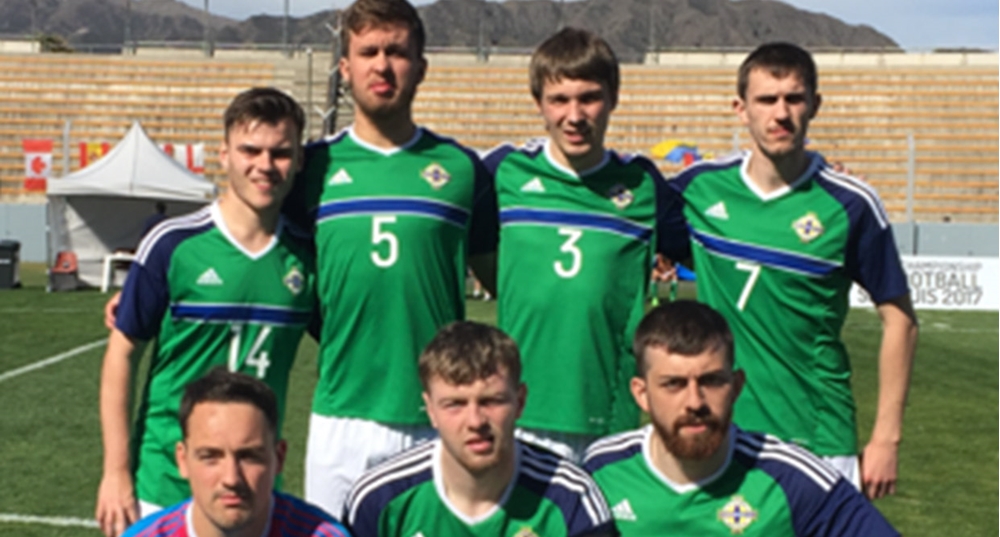 The Irish FA Foundation are staging open trials early next month in a bid to develop and strengthen Northern Ireland's junior and senior Cerebral Palsy teams.
The trials on 4 February (1.30pm start) at The Hanwood Centre at Tullycarnet in east Belfast are aimed at bolstering squads ahead of tournaments in Spain, the Netherlands and closer to home later this year.
Mal Donaghy and Andrew Harwood, who coach the CP teams, will be on hand at the trials with a view to recruiting new players to freshen up and bolster current squads.
Mal said: "The standard of football is very good and it gives players with a disability an opportunity to compete in major tournaments, playing international football."
The coaches are hoping to attract players of every degree of disability with Cerebral Palsy, including some players who might not realise they are eligible to take part.
The current senior men's team captain, 19-year-old Jordan Walker, who plays mainstream football for Dundela and is studying retail at college, is encouraging all eligible players to come along to the trial next month.
He said: "I love playing football and the fact that I am recognised as playing for Northern Ireland is like living a dream. Getting to train, play and be treated as a real international is amazing."
Every player is assessed to grade the effect that their Cerebral Palsy has on their playing ability and there is a range of abilities within each team.
Senior coach Mal Donaghy explained: "Some of our players have moved on due to work commitments and others have moved into other sporting disciplines and will be competing at the Para Games over the coming months, so we really do need some new faces."
The trials are aimed at attracting boys over the age of seven and under the age of 14 who will form part of junior teams as well as 14-year-olds and above who will be eligible for the senior team as well as the under-19s.
Mal added: "There have been some changes to the rules for the CP game, most notably it is seven-a-side and throw-ins may be rolled in. In every other way the game is just as challenging and competitive."
The trials in February are just the beginning of a comprehensive development programme within disability football at the Irish FA Foundation as teams for powerchair and those with learning disabilities are also being expanded.
For more information about the open trials contact Alan Crooks, Disability Football Development Manager at the Irish FA Foundation, at acrooks@irishfa.com.