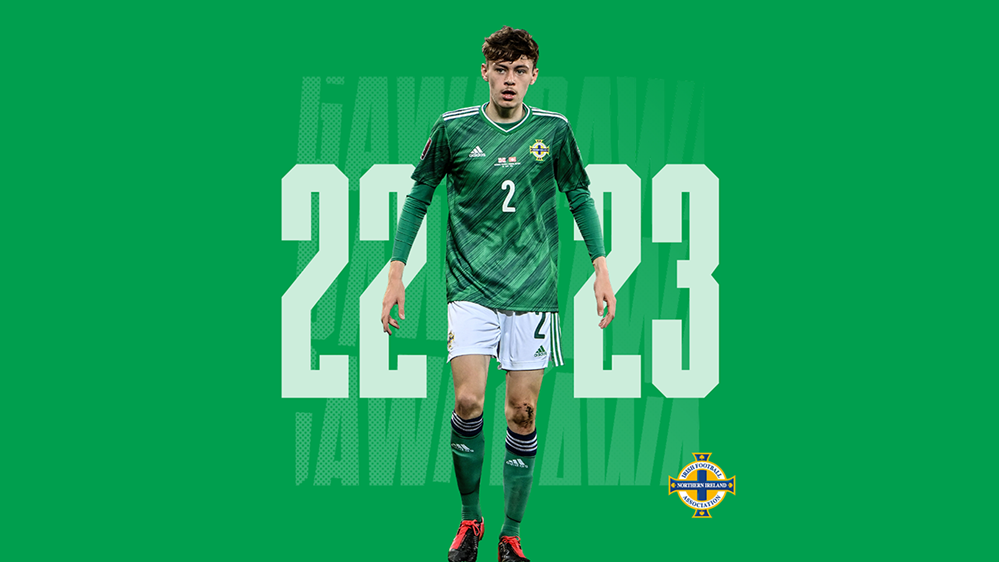 The

 
Campaign Package of tickets for senior men's team internationals in 2022 and 2023 is 
proving to be a big hit with Northern Ireland fans.
There was a record number of renewals in the first two days of sales, with more than 10% of fans renewing in less than 24 hours. 
And for Northern Ireland fans eager to become Campaign Package holders an Expression of Interest window is also now open.
With availability expected to be limited, any Campaign Packages that do become available when the renewal window closes on 22 February will be open to those who express an interest. And priority booking will be offered to those supporters who joined GAWA Official in 2021. 
There are more games, bigger savings and a whole range of benefits for supporters included in the package for 2022 and 2023.
The package provides guaranteed access to five home Euro 2024 qualifiers next year and three home UEFA Nations League fixtures in 2022.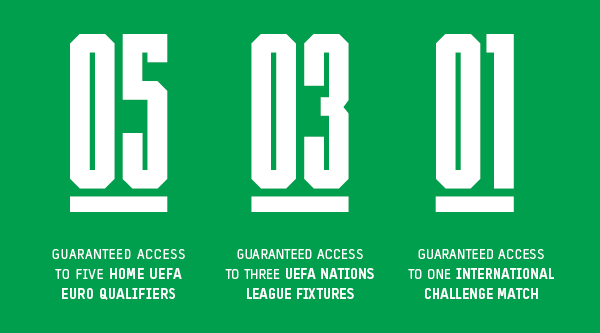 It also offers guaranteed access to the home friendly against Hungary in March, GAWA Official membership for adults and Generation GAWA membership for juniors and access to priority booking for away Euro 2024 qualifiers, away UEFA Nations League fixtures and away friendly matches.
In addition it provides access to right of first refusal for any further home friendly matches and access to priority renewal for the next campaign package.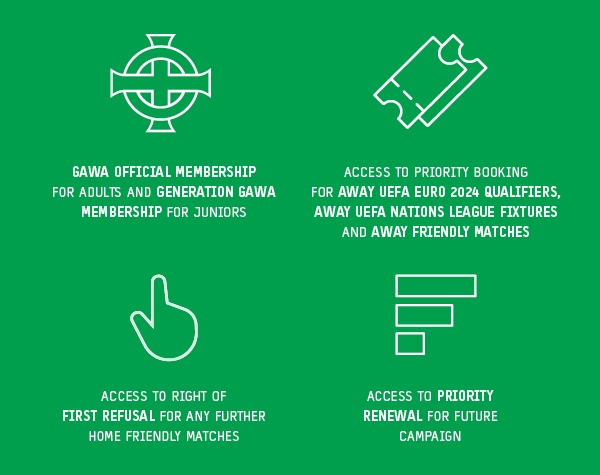 There has already been a significant uptake among existing campaign card holders (2018/19) who are currently being offered 2022/23 packages.
On the Expression of Interest list - it can be accessed here - priority will be given to GAWA Official members.
Fans who are unsuccessful via the list will be offered the opportunity to join GAWA Official for the upcoming campaign, giving them priority to home tickets available on a match by match basis.
Expression of interest will be via your Irish FA  account. If you don't currently have an account, it only takes a few minutes to create one by clicking Create Account.