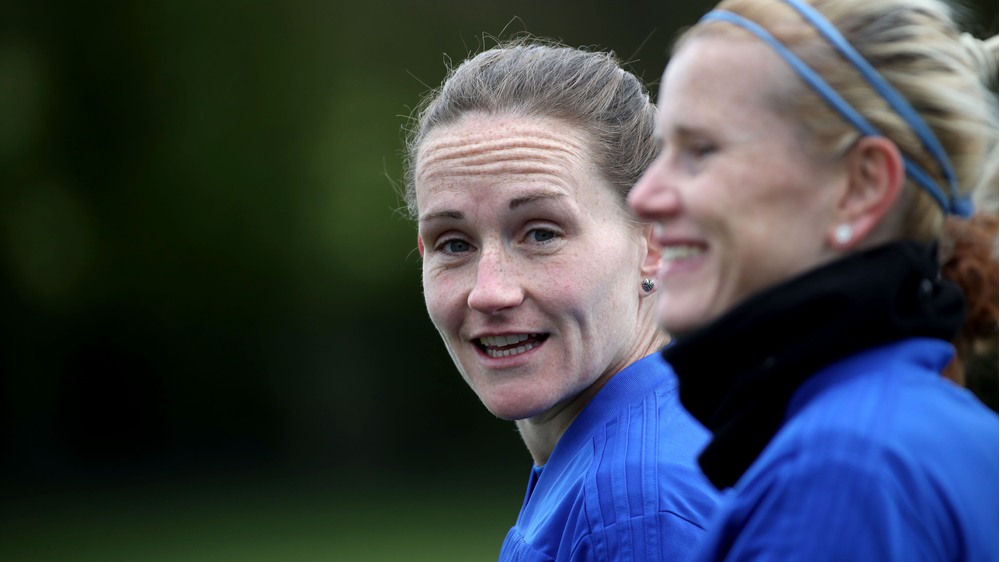 Northern Ireland senior women's midfielder Sarah McFadden has praised the positive attitude flowing through the team which has been amplified due to the switch to full-time training as the side prepare to take to the field for the first time in 2022 in what promises to be a memorable year.
Kenny Shiels' team prepare to face the Faroe Islands later today in Marbella as they kick off what is arguably the biggest year in their history, with a UEFA Women's Euros tournament and two FIFA World Cup qualifiers to compete in over the next six months.
"These players have worked so hard to get their opportunity," McFadden said. "The players who have returned have given us a lift and, collectively, our focus is to improve in every training session and then in every game. It is a really strong, positive mindset and that will to win is so clear to see. 
"I can see that benefit full-time training is having. There are less niggles and a lot of science behind everything we do. Wellness checks are delivered and any slight injury is picked up and dealt with there and then. 
"The girls are driven, professional and the younger players in particular will have the opportunity to compete with some of the best players and teams in the world - perhaps for their entire career. It is great to be part of something so significant."
Games against Switzerland and Romania follow to complete a trio of training matches before the team return to Northern Ireland next week and back to camp at Newforge in south Belfast, where the team will train until they fly to Southampton in late June for the group stages of the Euros. 
McFadden's team-mate Abbie Magee spoke of her keenness to get back on the grass after a busy start to the calendar year on the training pitch.
"Its good to be back, and nice to have those pre-match nerves again. We want to use these training games to help us prepare for the World Cup qualifying games in April as much as possible. We are reaping the benefits of training every day so it is important to put what we learn into practice into a game environment."