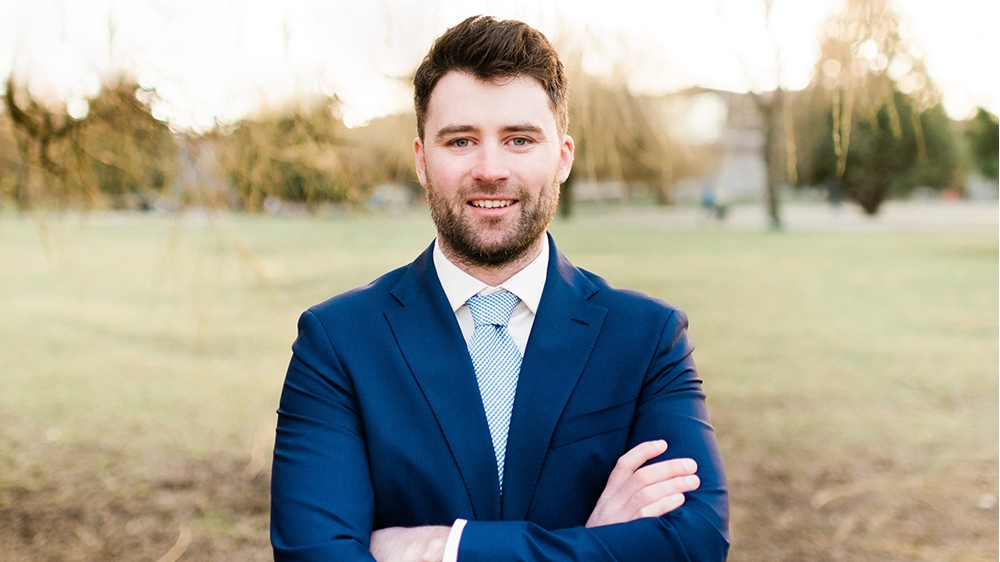 James Thompson has been appointed as the new Director of Foundation Development at the Irish Football Association.
Originally from Dromore in Co Down, Thompson is returning to Northern Ireland after spending almost a decade working and studying in Canada.
Thompson, who will take up the post in April, completed his undergraduate degree at the University of Ulster in Sports and Exercise Sciences before attending the University of British Columbia where he completed two Masters degrees, in Kinesiology and Education. 
His role will be to oversee the many activities of the Irish FA Foundation, the association's charitable arm. He will also be part of the Irish FA's senior leadership team.
"I am honoured to have an opportunity to return home to Northern Ireland to join the Irish FA Foundation," he said. 
"The foundation has built an outstanding reputation and positively impacted many communities and people across Northern Ireland. To have the chance to grow on this success is something that I am extremely excited about.
"There will be challenges, but my goal will be to build upon the influence of the Irish FA Foundation in both traditional and non-traditional football communities across Northern Ireland."
Thompson's full-time role in Canada for the past five years has been directing support services to adults with physical and/or developmental disabilities in British Columbia. Through his job with Vinge and Associates he has been able to influence an increase in physical activity and participation in the many people supported by the organisation.
In addition he was the high performance director for the Canadian Blind Sports Association for two years, during which he led a team to the Tokyo 2020 Paralympic Games. Thompson has also been an active rugby coach for more than seven years, working with all levels of rugby players, from youth to professional.
The new Director of Foundation Development further said: "It is a very exciting time to be joining the Irish FA. This year is going to be action packed, with the recently released 2022-2027 corporate strategy and the senior women's team in the Euros. I look forward to working towards new landmarks for football in Northern Ireland."
He also said he is keen to actively contribute to the achievement of the targets set out in the new corporate strategy.
"The strategy outlines how important the foundation will be in driving an increase in football participation and playing opportunities in fun and safe environments. I am passionate about growing the game of football across all disciplines," he added.