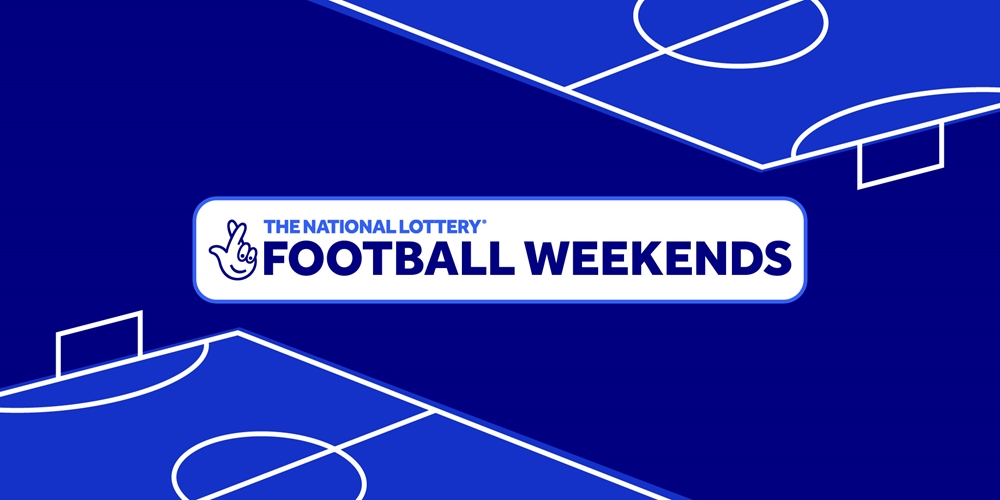 The Irish FA and NI Football League are delighted to announce their involvement in The National Lottery Football Weekends initiative.
A celebration of the beautiful game across the UK, the project provides an exclusive ticket offer as a thank-you to National Lottery players who have helped keep clubs alive during the Covid-19 pandemic.
Football was brought to a halt in 2020 and it was during those difficult times that National Lottery players stepped in to help protect many clubs, providing much-needed funding of over £12.5 million across Northern Ireland, England, Scotland and Wales.
As a thank-you for this essential support, clubs across the Danske Bank Premiership, Lough 41 Championship and Lough 41 Premier Intermediate League will, for one home fixture in March or April, run a special 'Buy One Get One Free' ticket offer for National Lottery players to watch their local team and experience the vital role clubs play in their communities.
Backed by well-known former internationals Ally McCoist and Karen Carney, the campaign is being delivered in partnership with the Irish FA, NIFL, National League, The FA, the Scottish FA and the Football Association of Wales.
Irish FA chief executive Patrick Nelson said:"National Lottery players have a vital role in supporting our game here in Northern Ireland, especially at domestic and grassroots level. These clubs are the very heartbeat of local communities, and this connection needs to be celebrated.
"So many of our players at the top end of the game would not be where they are today without them so get out and support your local side; there is no better time to do it than now."
The National Lottery has backed grassroots and community football across the UK with £200 million since 1995.
To discover more about The National Lottery Football Weekends and to find your nearest match visit www.thenationallotteryfootballweekends.co.uk.
Each club will be responsible for distributing tickets for its home match and details on how to claim will be available from each club. Terms and conditions apply.