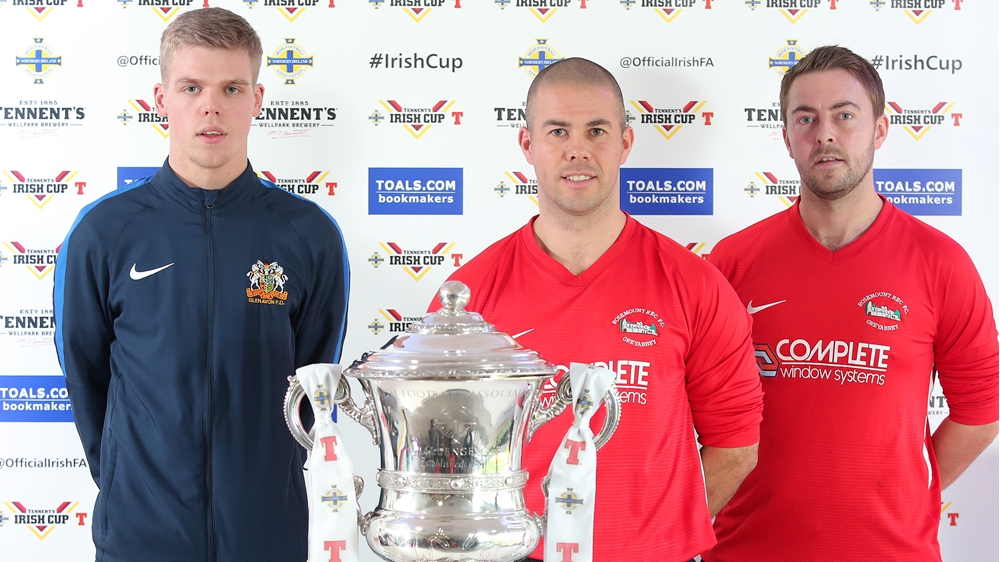 Rosemount Rec manager Lee Cathcart admits he's relishing the prospect of his side locking horns with Glenavon in the fifth round of the Tennent's Irish Cup this weekend.
The Amateur League minnows were handed a trip to face Gary Hamilton's side at last month's draw and now the waiting is almost over as they travel to Mourneview Park on Saturday (3pm) for what is unquestionably the biggest game in the club's history.
"The whole club is buzzing and it seems to be that everybody is talking about it," Cathcart said. "Around the village of Greyabbey, the support that we have coming to the game is super so far; we have three buses filled along with a lot of people who have said they will be driving to the game. Everybody is fully focused and they just can't wait for it!"
Cathcart, who took charge of the Division 1C club a little over a year ago said despite the magnitude of the tie, he and his squad are trying their level best to approach it as just another game. 
"We've treated it as a normal game as much as we possibly can," he said. "Obviously it's hard to go into it completely as a normal game considering the occasion, but we're trying to keep things as routine as possible.
"Personally, I believe - and I think we've shown so far in our Cup runs - that we are a higher team with better ability than a 1C team. It's only our second year in intermediate football, so we're hoping to climb the leagues. Certainly the talent in amongst the team is a lot higher than the division we're in – and that's no disrespect to 1C because it's a very good league."
Glenavon will be without the services of Northern Ireland Under 21 international Mark Sykes who yesterday completed his move to League One side Oxford United. And for the Rosemount Rec boss, news of the midfielder's departure is one less headache ahead of the big match. 
"Of course it's a good thing for us but I would say whoever comes in to replace him will be strong. But the fact that Sykes has secured a move to Oxford United shows just how good a player he is."
Asked how he would react if Rosemount pulled off what would be one of the biggest Irish Cup shocks, Cathcart replied: "I don't think I could put that into words. Even to get to this stage has been unthinkable so far. To be the lowest ranked team left in the competition is great. To get to the next stage would be a fairytale story."