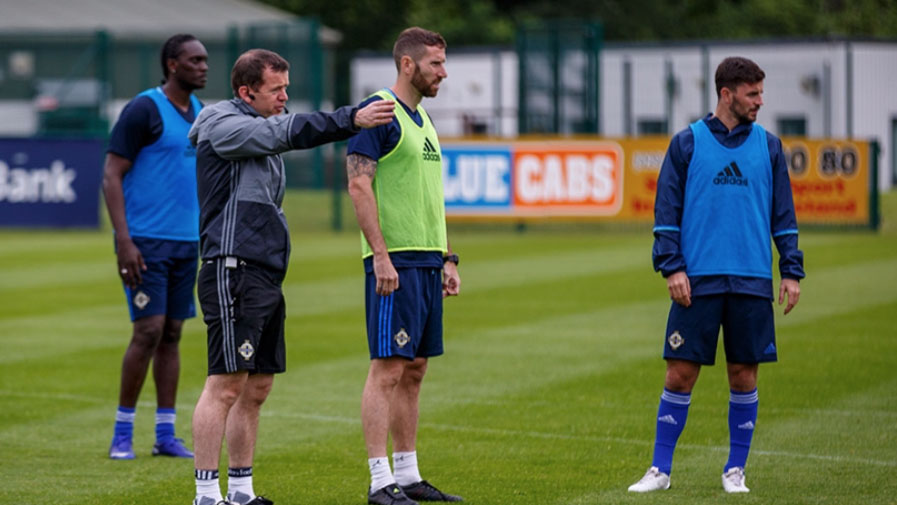 Applications for this year's Irish Football Association Coach Education courses have now opened.
The courses, which run in Belfast during May and June include UEFA B, A and Pro Licence, Irish FA Goalkeeping Diploma, Irish FA Grassroots Courses, Revalidation Workshops as well as Disability and Futsal Courses.
Details and dates for the courses on offer are as follows, and applications can be made here
Please note that the deadline for applications is Friday 15 March 2019.
Goalkeeping Diploma: Saturday 1 June to Sunday 2 June and Saturday 8 June to Sunday 9 June 2019
UEFA B Licence (part 1): Monday 17 June to Sunday 23 June 2019
UEFA B Licence (part 2): Tuesday 25 June to Monday 1 July
UEFA A Licence (part 1): Monday 27 May to Monday 3 June 2019
UEFA A Licence (part 2):  Monday 13 May - Sunday 19 May 2019
IFA CPD UEFA B Licence – Dates TBC
IFA CPD UEFA A and Pro Licence - Saturday 8 June and Sunday 9 June 2019 
UEFA B Licence (part 1) International Course: Monday 17 June to Sunday 23 June 2019
UEFA B Licence (part 2) International Course: Tuesday 25 June to Monday 1 July 2019
Download: More on our 2019 coaching courses