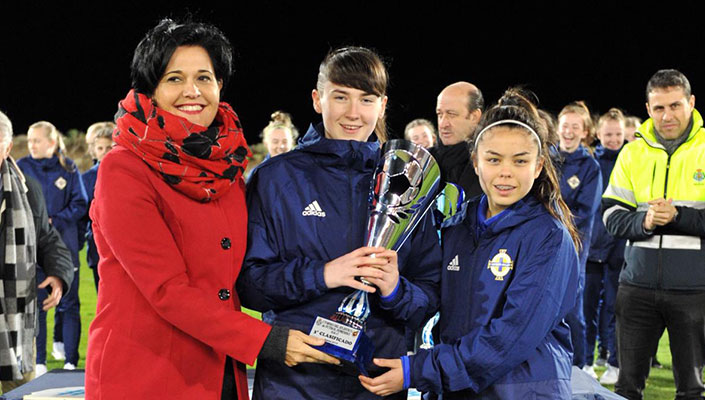 Northern Ireland Under 17 Women had a mixed set of results as they prepared for their UEFA European Championship Elite Stage Qualifiers in March. 
Alison Nicholl's side were in a four team tournament called the Torneo del Atlantico in Tenerife against Spain, the Canary Islands and Slovakia.
The two game trip got off to a rocky start as they suffered a 3-1 loss to the Canary Islands with Toni Leigh Finnegan scoring the consolation. 
With Spain victorious in the other group game, this left the Under 17s facing Slovakia in a third place playoff. In an improved performance, Northern Ireland secured a 2-1 win with Caitlin McGuinness and Joely Andrews scoring the goals.
The Under 17's will now be getting ready for their tough Elite Stage qualifiers as they travel to Portugal to take on France (23 March) Portugal (26 March) and the Czech Republic (29 March).