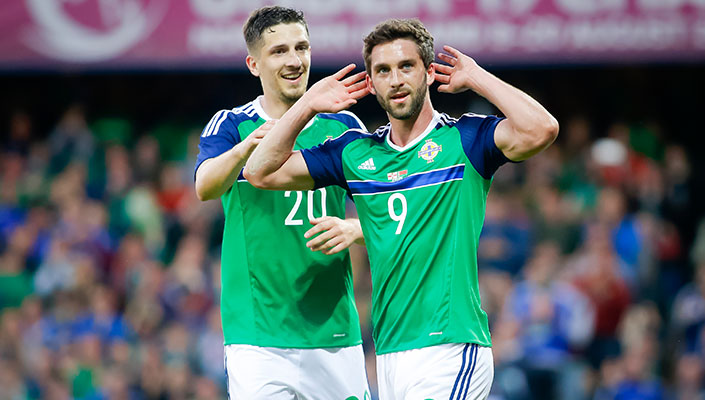 Northern Ireland striker Will Grigg says it is a dream come true to score his first International goal.
The Wigan striker has become a fans favourite in recent weeks and when asked about his growing reputation, Grigg said: "I've got to keep on scoring now otherwise it will stop! No, it's just a great night for the team and I'm really pleased."
And on his first Northern Ireland goal, he said: "The manager said when coming on there's so much positivity about myself and the team so let's just keep that going, to get the first goal is a dream come true"
To hear more, watch below.