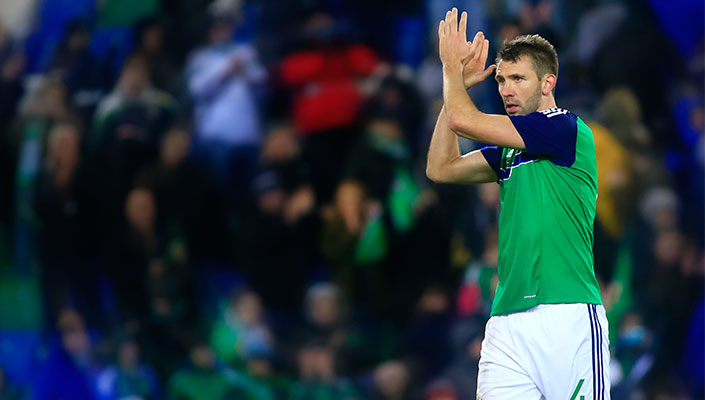 Northern Ireland defender Gareth McAuley has shared his football tale from his first match in Primary School to helping his country reach UEFA Euro2016.
McAuley, who plays in the Premier League with West Bromwich Albion, told the story of his first ever game of football, he said: "It was in P6, The football teacher came in to the class and said you need to come with the team today. I had never been before, I had no kit or boots..."
And now the 36 year old represents his country and is truly humbled when doing so, he said: "It's an honour and a privilege. It's something you have dreamt of, something you have worked so hard for. You are representing everything, You are representing your family, You are representing the people, You are representing just everything."
To hear more about what it felt like to play with other future Northern Ireland Internationals at Lisburn Youth and to qualify for UEFA Euro2016, watch below: