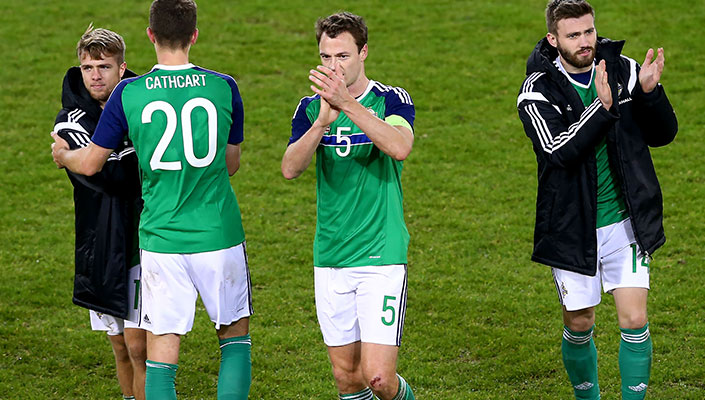 Defender Jonny Evans has spoken of the emotion he feels whenever he gets to pull on the Northern Ireland shirt.
Evans, who has 48 caps for his country, spoke of his pride when playing for Northern Ireland because not only does he represent his family but he also gets to stand alongside his brother Corry.
He said: "I think it's the only time I've felt emotional in a game of football. Sometimes as players you take it for granted but when you are standing at The National Football Stadium at Windsor Park, sometimes with my brother stood beside me, thats just one of the best feelings ever.
"You don't get better than that really, going back to your own country and representing them on a football pitch."
To hear more from Evans about being on trial at Manchester United aged 10 and making his International debut against Spain, watch below: