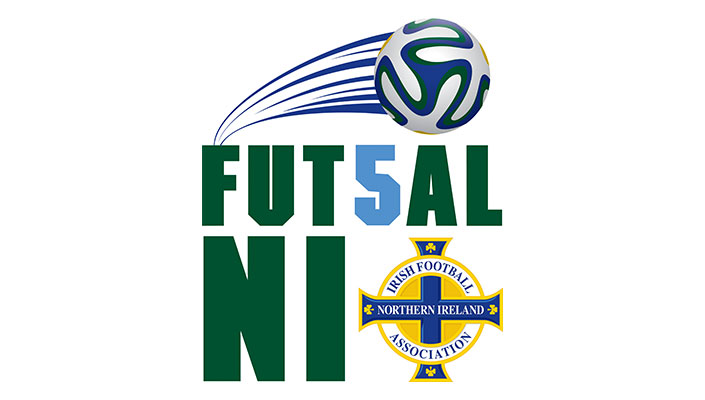 The Irish FA are requesting teams to register to take part in the inaugural Male Domestic Futsal League which will begin in late May and concluded in early July.
The competition will take place across four regions, and a variety of indoor venues, on Friday evenings and Sunday afternoons.
The winners of each region will take part in the National Championship Final which will take place between Friday 22nd and Sunday 24th July.  All clubs wishing to participate should be appropriately constituted, affiliated and insured.
The registration process can be completed online via this link.  Players should be aged 16 and over and a maximum of 14 players can be registered for one team (10 squad players can participate in each regional game and 14 squad players can participate in the National Finals).  Further details about the league and the regulations can be obtained by contacting futsal@irishfa.com
Futsal is the only version of 5-a-side football that is supported by FIFA and UEFA with World and European Championships for clubs and national teams. 
The laws of Futsal promote skilful and creative play above physical contact. Futsal players are constantly placed in situations where they must receive or play under pressure in confined spaces. The game therefore places considerable demand on technique, movement, tactical awareness, quick decision making and fitness. 
The Irish FA believe that Futsal will play an instrumental role in developing our football talent and will also provide a viable positive option for those who believe they are more suited to the format of Futsal over football.
The revolution of indoor 5-a-side is here, get involved!
#GameChanger