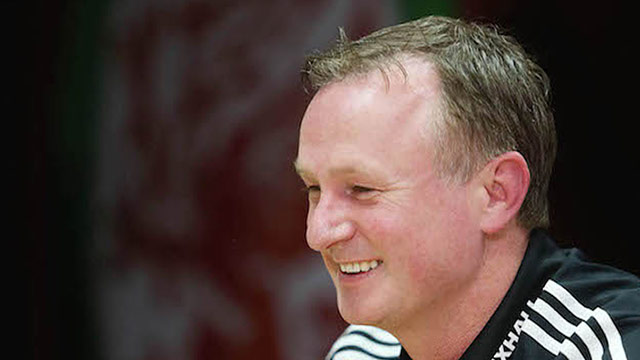 Translink has released the shortlist for its 'Metro Legends' campaign which will see two Belfast Legends featured and celebrated on a Metro bus for the first time.
Following the public nomination period, a Metro Legends judging panel has created a shortlist based on nearly 1,000 submissions for more than 70 people.
Voting is now open at www.translink.co.uk/metrolegends/ and it is the public who have the power to decide which two legends will ultimately feature on the special Metro Double Decker bus wrap.
These are the 'living legends' who made the shortlist (in alphabetical order):
· Rory Best – Rugby player
· Jamie Dornan – Actor
· Carl Frampton MBE – Boxer
· Eamonn Holmes – TV Personality
· Michael O'Neill – Football Manager
· Dame Mary Peters, CH, DBE – Athlete
Judges were asked to choose a shortlist of individuals who've made a positive impact in their field, have a connection to Belfast and promote a positive image of the city.
Metro Legends must also be living today and non-political.
Following deliberations, Anne McMullan, Marketing and Communications Director, Visit Belfast, and the chair of the judging panel, said: "Nominations were submitted for a wide variety of sectors including sport, entertainment, business and literature, with by far the largest number of nominations being submitted for sporting figures," Anne said. "With so many nominations for so many talented people, it was a difficult selection process, but we believe these six individuals chosen are each deserving of the 'Metro Legends' title."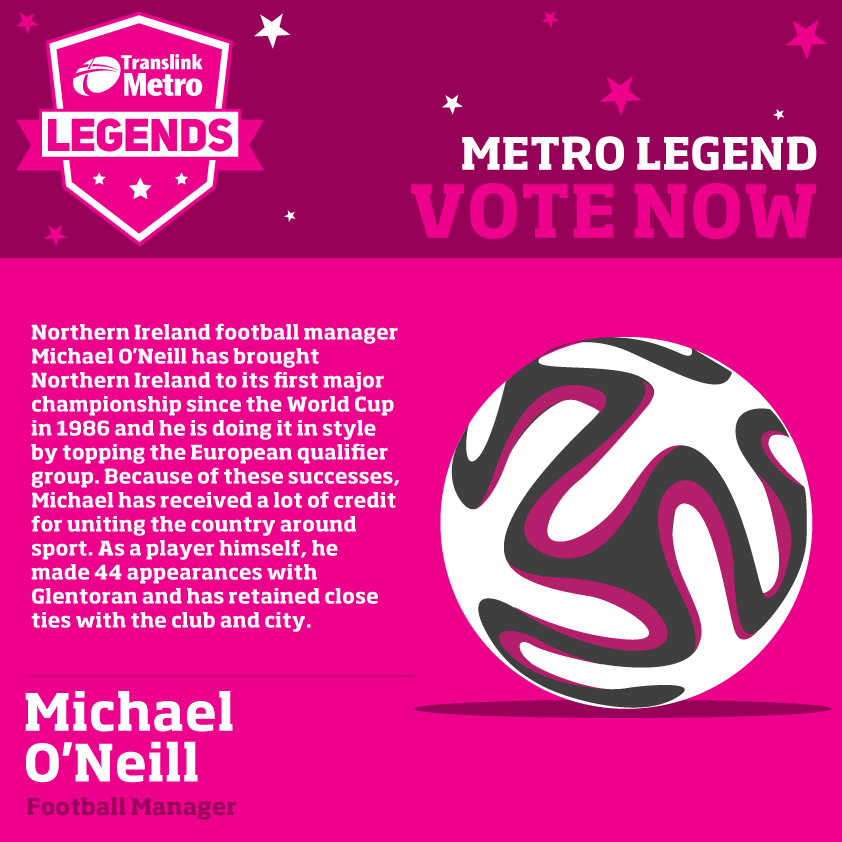 "The shortlist comprises four athletes from different eras and areas of sport along with two very well known screen personalities - but what each of these individuals have in common is that they are extremely relevant today and are great ambassadors for the city. From sporting champions to stars of screen, the members of our shortlist have done Belfast proud."
Damian Bannon, Area Manager, Translink added: "There's been a fantastic response to the campaign and we'd like to thank everyone who nominated and those who joined the conversation on social media!
The high volume of nominations is a testament to all of the talent that has come from Belfast, but there were some surprising trends, one being, only 10% of votes coming in for women. "Only the public can decide and we'd encourage everyone who wants to celebrate our top local talent to have their say by taking a few seconds to make their online vote," said Damian.
Voting for the final two Metro Legends is now open – click http://www.translink.co.uk/metrolegends/.
Voting deadline is 11.59pm on Thursday 12th May 2016.
The 'bus of legends' will be unveiled on 6th June 2016 during Translink's Bus and Train Week.