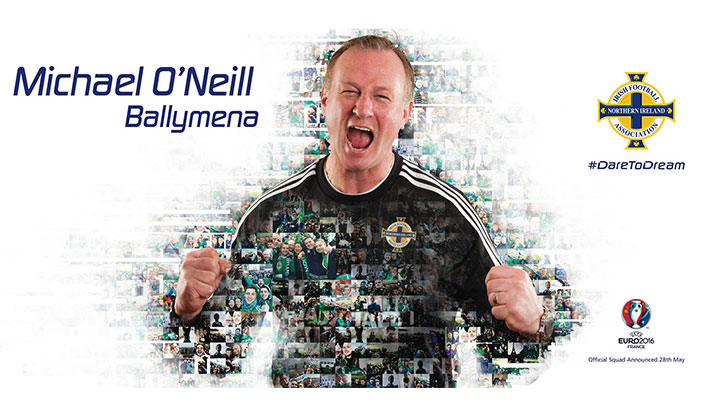 Billboards have gone up across Northern Ireland to celebrate the country's participation in the upcoming UEFA Euro2016 tournament, and now Northern Ireland fans have their chance to have top billing on their very own poster…
The challenge is to take selfies in front of player billboards dotted across every county of Northern Ireland. There are 90 billboards featuring 29 players and team boss Michael O'Neill, and we want to see if anyone in the GAWA can visit all thirty!
The competition opens from May 23rd and ends at midnight on June 6th.
To take part in the #NI30 competition, you must do the following:
 -       Visit as many player billboards as you can and take a selfie with each billboard.
-       You can only have your selfie taken once in front of a player; duplicates of the same player do not count.
-       You must be in every selfie.
-       Billboard must be prominent in the selfie.
-       Send to @NorthernIreland using #NI30.
-       Entries close 23:59 June 6th, winner announced June 7th.
-       Do not put yourself or others at risk to take photos.
The winning prize will be a framed poster of your own made up in the same style as the player billboards.
If a group of you completes the challenge, you will get one poster of you all.
If more than one person or group win, it will be the first person/people to complete the challenge that claims the prize.
To win this unique piece of memorabilia to remember Northern Ireland's participation at UEFA Euro2016, get travelling now!
Keep up to date with the progress of everyone on @NorthernIreland.
Good luck!