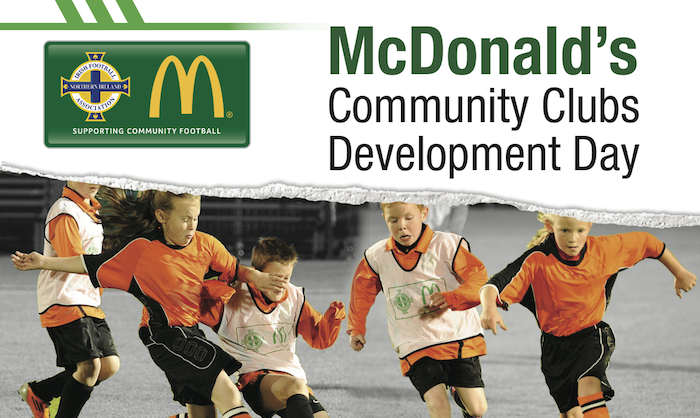 This weekend's McDonald's Community Club Day in Dervock promises to be quite an event!
On Sunday 5th June, the centre welcomes Mathijs Leenhouts and Nicholas Hardy, two of Tottenham Hotspur's Community Coaches. Mathijs and Nicholas will be working with local coaches, from 10am until 2.30pm.
This will be the third of six McDonald's Community Club Coaching Days aimed at developing different approaches to improving coaches who volunteer in grassroots football.
Places are limited, so if you want to book a place, contact Joe Doherty or Kevin Doherty today!
Email: joe.doherty@irishfa.com Tel: 07802 327593.
Email: kevin.doherty@irishfa.com Tel: 07802 327592.