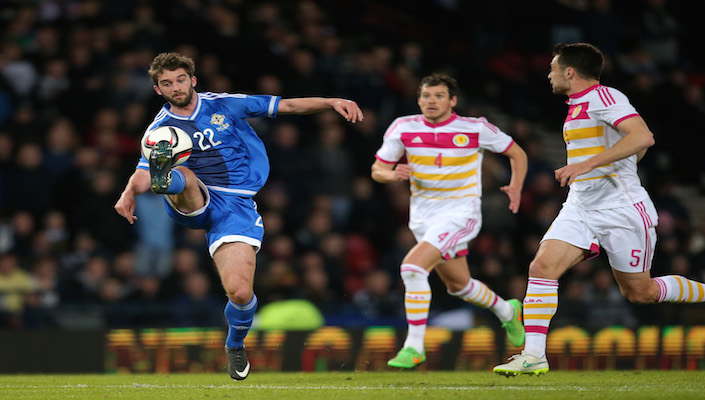 Northern Ireland squad to face Belarus Please see below extended Northern Ireland squad to face Belarus at the National Football Stadium at Windsor Park on Friday 27th May (kick off 19:45).
The final 23 man squad for EURO 2016 will be announced at 12pm on Saturday 28th May.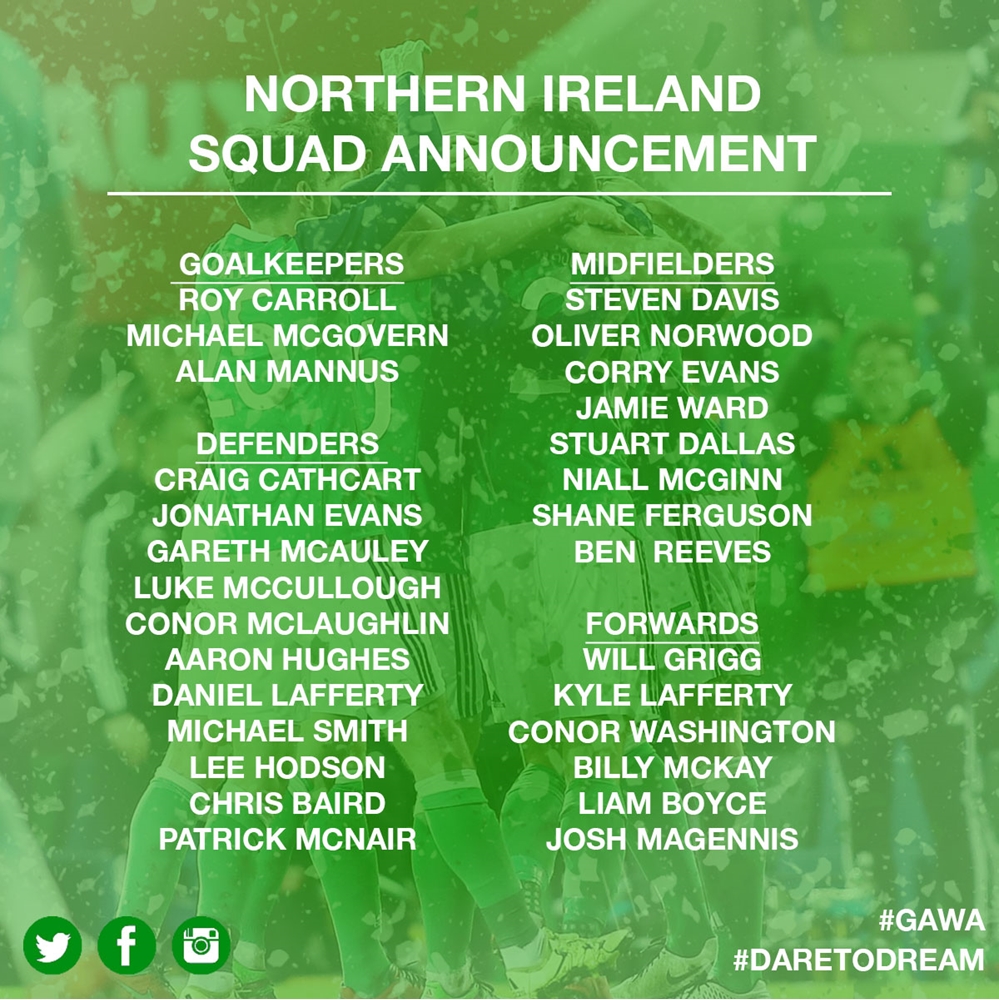 Northern Ireland Manager Michael O'Neill said: "We will use the Belarus game to look at our options, our systems and how we play. It's also a chance to look at personnel and to give players opportunities.
"We are on a good run at the minute and we want to continue that run. It is important that we approach the match in the same way as we have approached all our other games since qualification. In those we are unbeaten. We have won two and drawn one. We have only conceded one goal and that was from a penalty. Those are little things that build confidence and momentum going into a tournament.
"The Belarus and Slovakia games will both be very important. I think that they will both be good tests for us, particularly the game away in Slovakia. They are what we need because when we come to the tournament we are going to have to reach very high levels, possibly levels that we have never reached before."