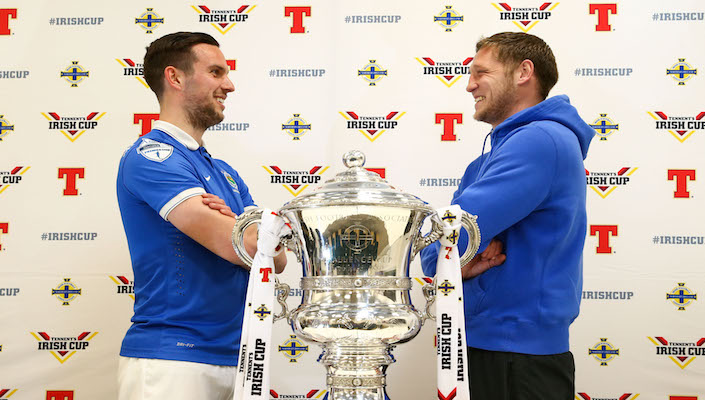 As this year's Tennent's Irish Cup Final between Glenavon and Linfield is almost upon us, we look forward to welcoming over 10,000 fans to the National Football Stadium at Windsor Park.
Due to the large crowd expected, we would like to remind everyone attending the match to arrive at the stadium early. Gates will open from 1.00pm with the match kicking off at 2.30pm.
As we open the doors of the National Football Stadium to the local community and football family, we would like to remind those attending matches and events to be respectful of those living around the stadium.
Adelaide Train Station is a short walk from the stadium, and we would encourage fans to use public transport where possible. We would also encourage those coming to the stadium for matches and events to make use of public parking facilities in Belfast City Centre, for safe and secure parking.
Parking in the residential streets around the stadium is not recommended as this causes congestion and could prevent emergency vehicles gaining access to the ground.
Illegally parked cars may be issued with a ticket by the PSNI. In addition, with a high volume of pedestrian traffic, the safety of your car cannot be guaranteed.
We would like to remind fans to act in a respectful manner when making their way to the stadium. There are many young families and elderly people living in the surrounding streets, and while they too enjoy the atmosphere, it is important to remain respectful through language and conduct.
Please see the map below to see where you will enter the stadium.