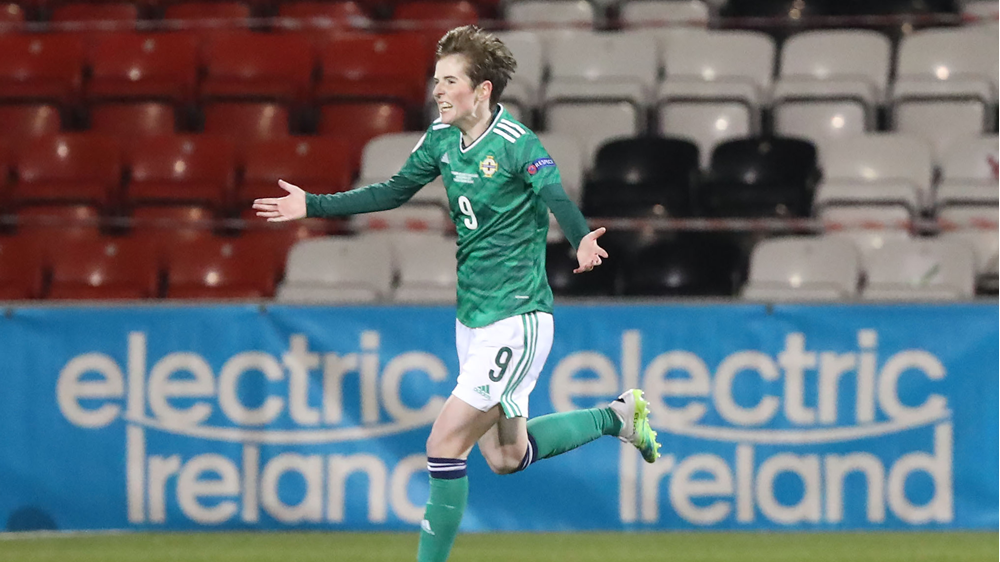 In the run-up to the Women's Euro 2022 play-off matches in April we are highlighting the players who have helped the Northern Ireland senior women's squad reach the play-offs for a major tournament for the first time in the team's history.
Kirsty McGuinness rates being on the pitch with her younger sister Caitlin as Northern Ireland's senior women's team qualified for the UEFA Women's Euro 2022 play-offs as her proudest moment in football.
The McGuinness sisters made history as they starred against the Faroe Islands in the final group qualifier back in December – when a 5-1 victory at Seaview secured a play-off spot.
They were the first pair of sisters to play together in the senior women's team and also the first pair of sisters to score in the same game for Northern Ireland.
"I've won a lot of individual and team trophies that I am proud of but that topped the lot," she said.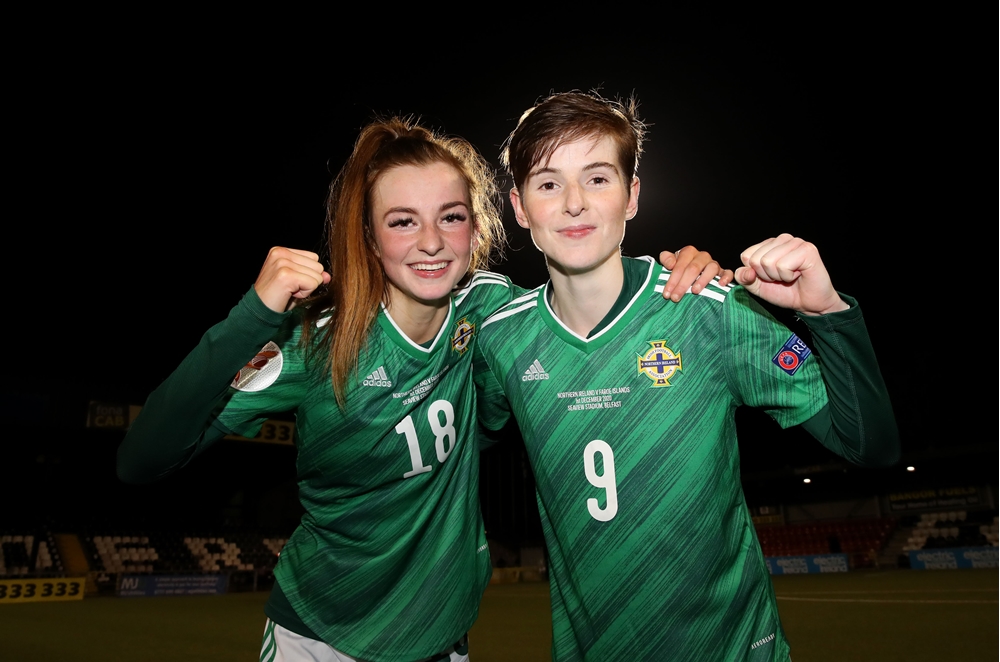 Kirsty, who made her international debut in 2010, also represented Northern Ireland at under-16, U17 and U19 level, although she did make her senior bow at just 15 years of age.
She has been a prolific scorer for many years on the domestic front - she has also scored nine times during her 45 appearances for her country - and has won plenty of medals in the past decade.
As the main striker for Linfield Ladies she topped the scoring charts consistently as the Blues notched up four Danske Bank Women's Premiership titles between 2016 and 2019. Along with Caitlin, she switched to Sion Swifts Ladies in August last year.
The 26-year-old winger/attacker from west Belfast reckons she kicked a ball before she could even walk. She began her career in the youth ranks at local club St Oliver Plunkett, whom she joined at the age of eight, before signing for Linfield in 2008.

She left the Blues to join arch rivals Glentoran for a season, where she won a cup double, before returning to Linfield in 2013 where she enjoyed further Women's Irish Cup success and secured more league honours.
An avid Celtic fan, she says former Hoops great Henrik Larsson is her favourite player, while ex-Celtic boss Brendan Rodgers is her favourite manager.
Not surprisingly she really enjoyed playing at the Estadio Nacional in Lisbon - for Northern Ireland against Portugal. That was the stadium where Celtic won the European Cup in 1967.
On the international front she rates Netherlands as the best team she has played against, and Wolfsburg and Netherlands defender Dominique Janssen is the toughest opponent she has ever faced. And she reckons Lotto Park in Brussels, home to Belgian top flight side Anderlecht, is the best pitch she has played on - for Linfield Ladies in a UEFA Women's Champions League qualifier.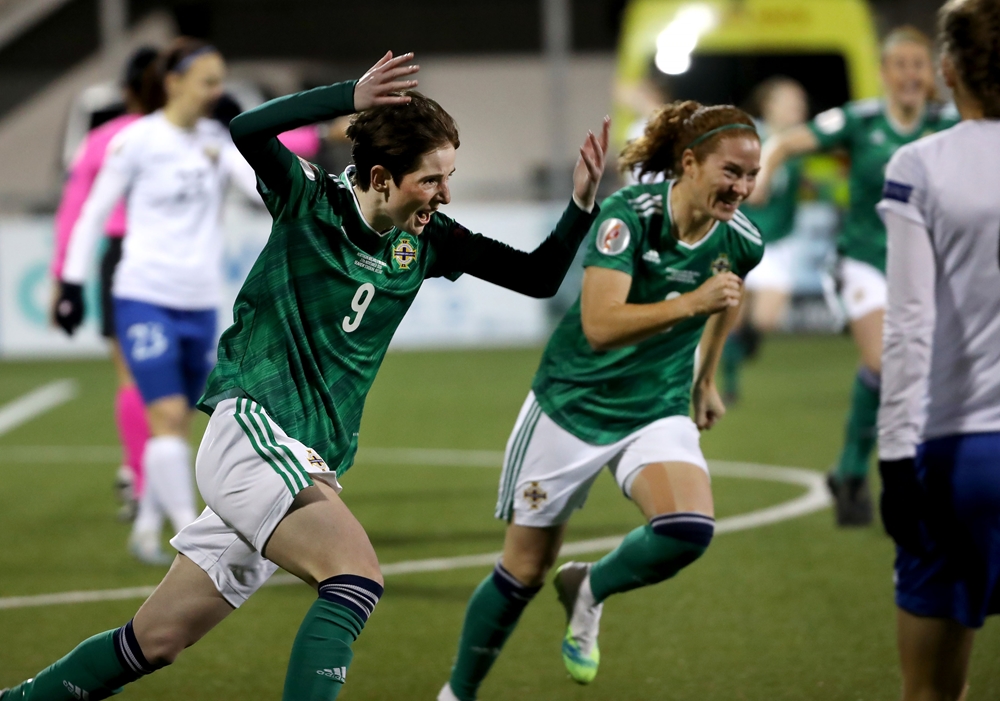 Kirsty, along with her sisters Caitlin and Orleigh, also plays women's Gaelic football. She has been a Gael since the age of eight and she says Brian Coyle, a coach with the St Paul's club in west Belfast and with Antrim, is her greatest inspiration on the sporting front. Coyle led Antrim to All-Ireland junior championship glory in 2012 and Kirsty was part of the team.
Given her sporting career to date and the fact she studied psychology along with history and sociology at Belfast Met, Kirsty is well placed to offer advice to anyone starting out on a football career. "It is always hard starting out but when you get used to it you will realise it's the best decision you ever made," she said.